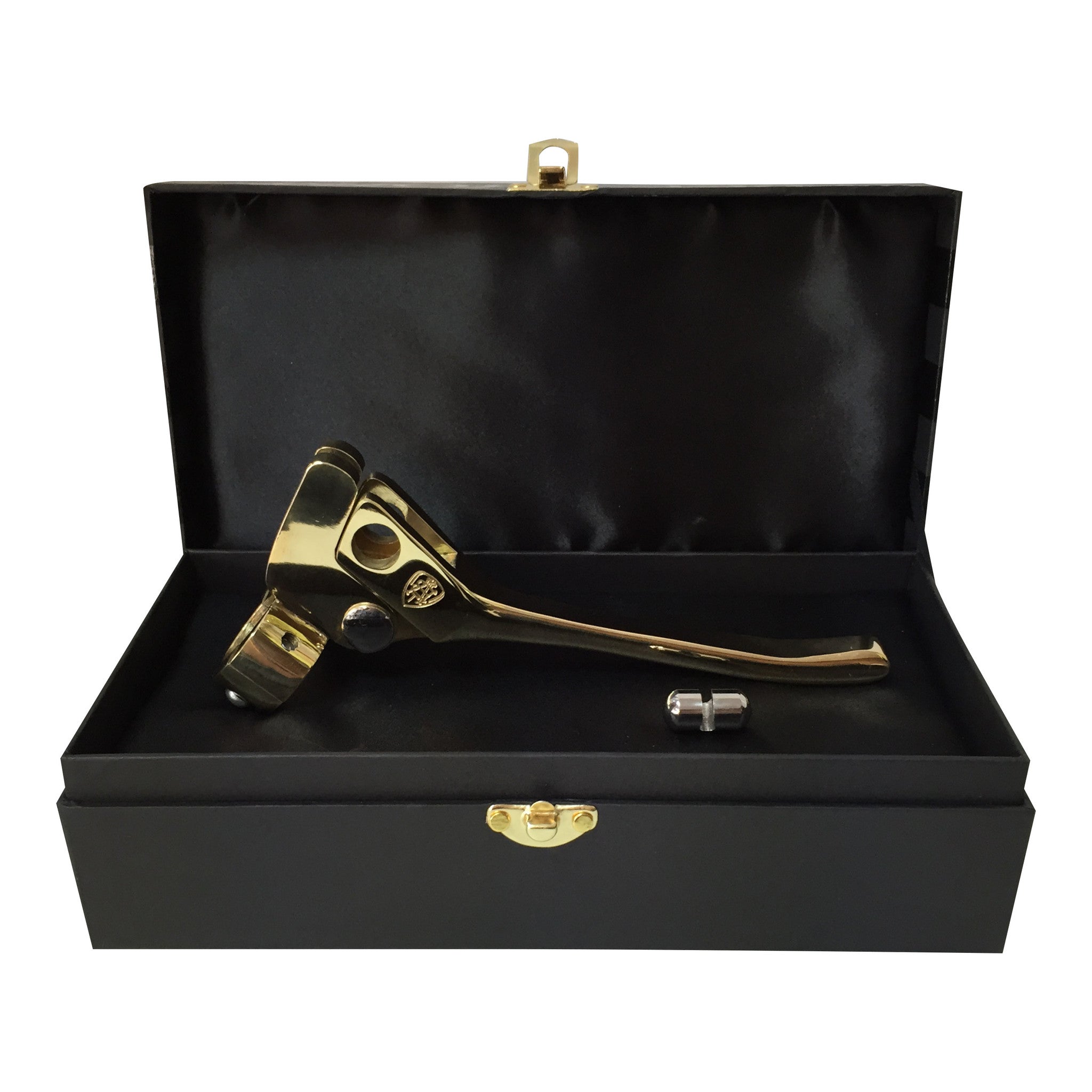 Remedy Brass Brake Lever
Forged from a solid cast piece of brass, the Remedy Brass Brake Lever feels as solid as your machine should feel.  This lever will not let you down, and will give your bike an added touch of custom look and feel .
1.25lbs
Solid Brass high polish finish
Package contains: complete Lever assembly
Fitment: 1" Handlebars
*These levers are cast, shaped, and polished by hands, so expect some craftsman marks and shaping.