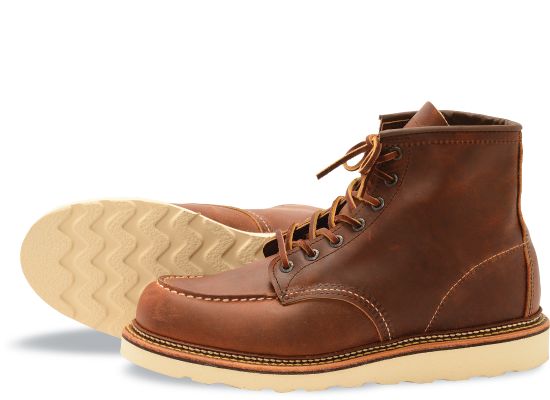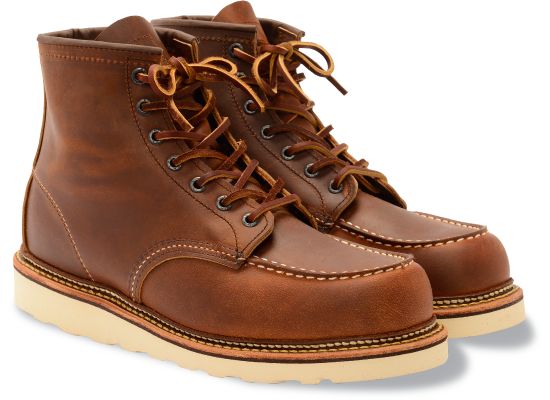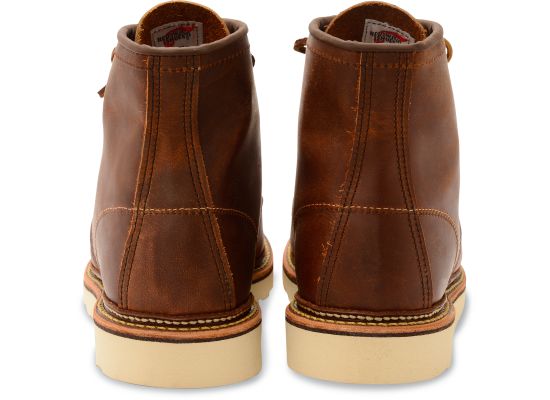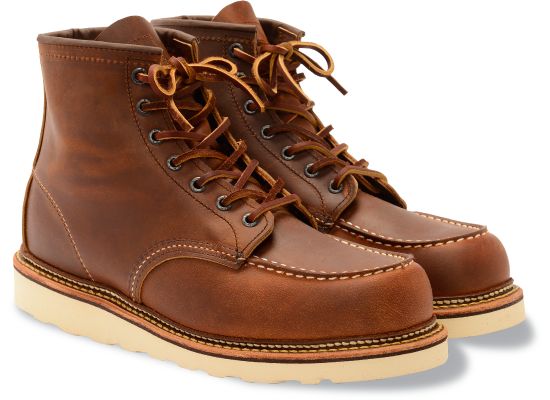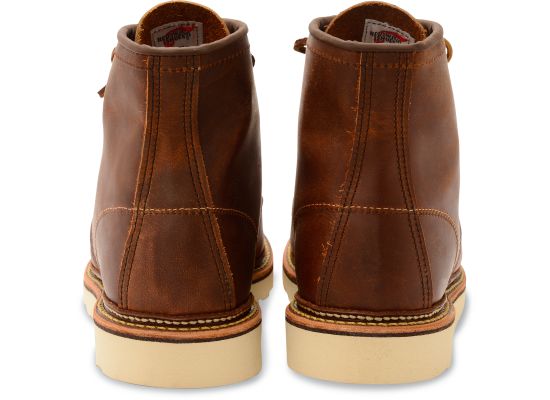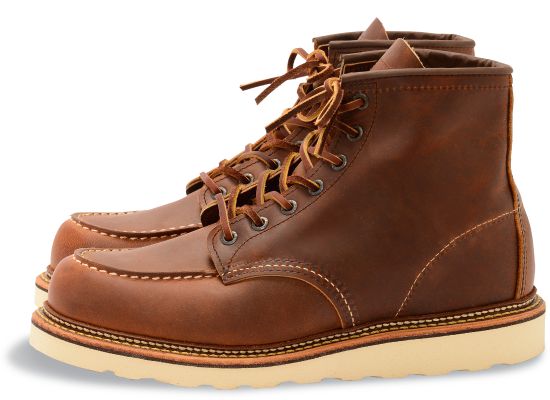 Red Wing Heritage Boot - 6" Classic Moc - Copper
STYLE NO. 1907 : Classic Moc
Modeled after Red Wing's original work boot style, the 1907 is a 6-Inch Moc Toe featuring Oro Legacy leather, white Traction Tred rubber outsole, Norwegian-like welt, triple stitched quality and leather laces.
THE HISTORY BEHIND THE STYLE
We began making moc-toe boots in the 1950s for sportsmen. Farm and factory workers quickly took to the boots for their all-day comfort and lasting durability. The crescent-shaped toe stitching is inspired by the construction of moccasins originally worn by the North American Algonquian Indians. Our Classic Moc Toes have since become a legend.
LEATHER:
Copper Rough & Tough Leather