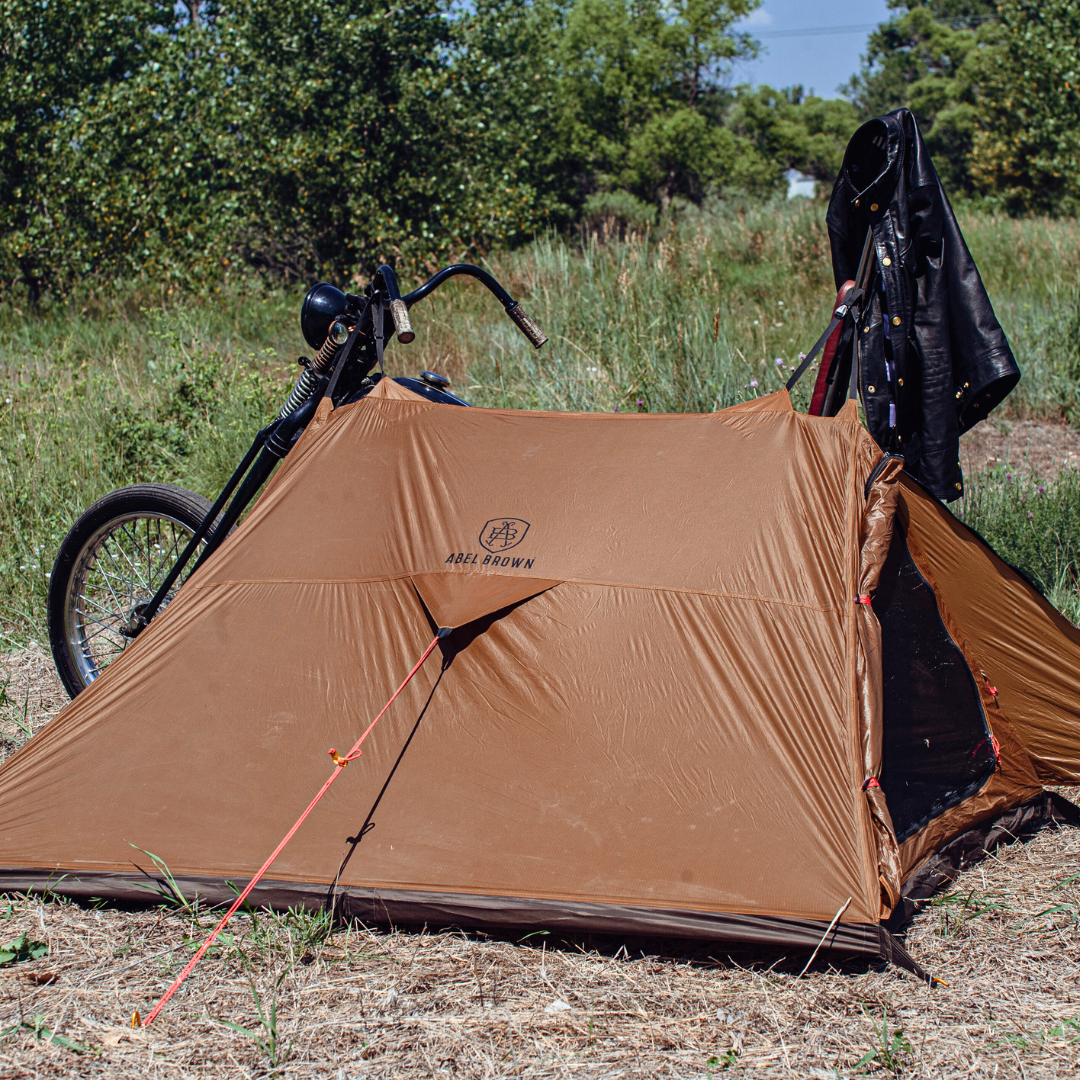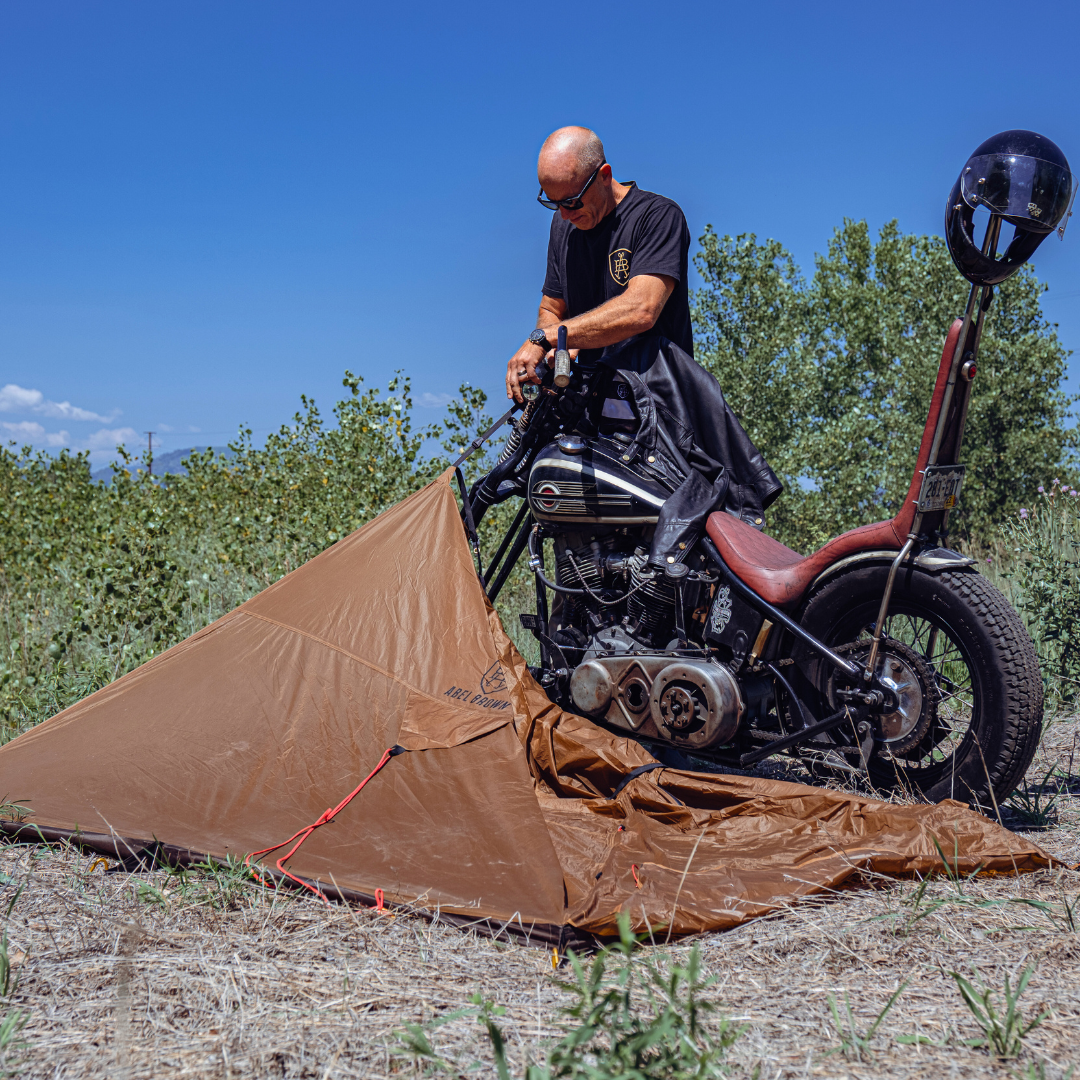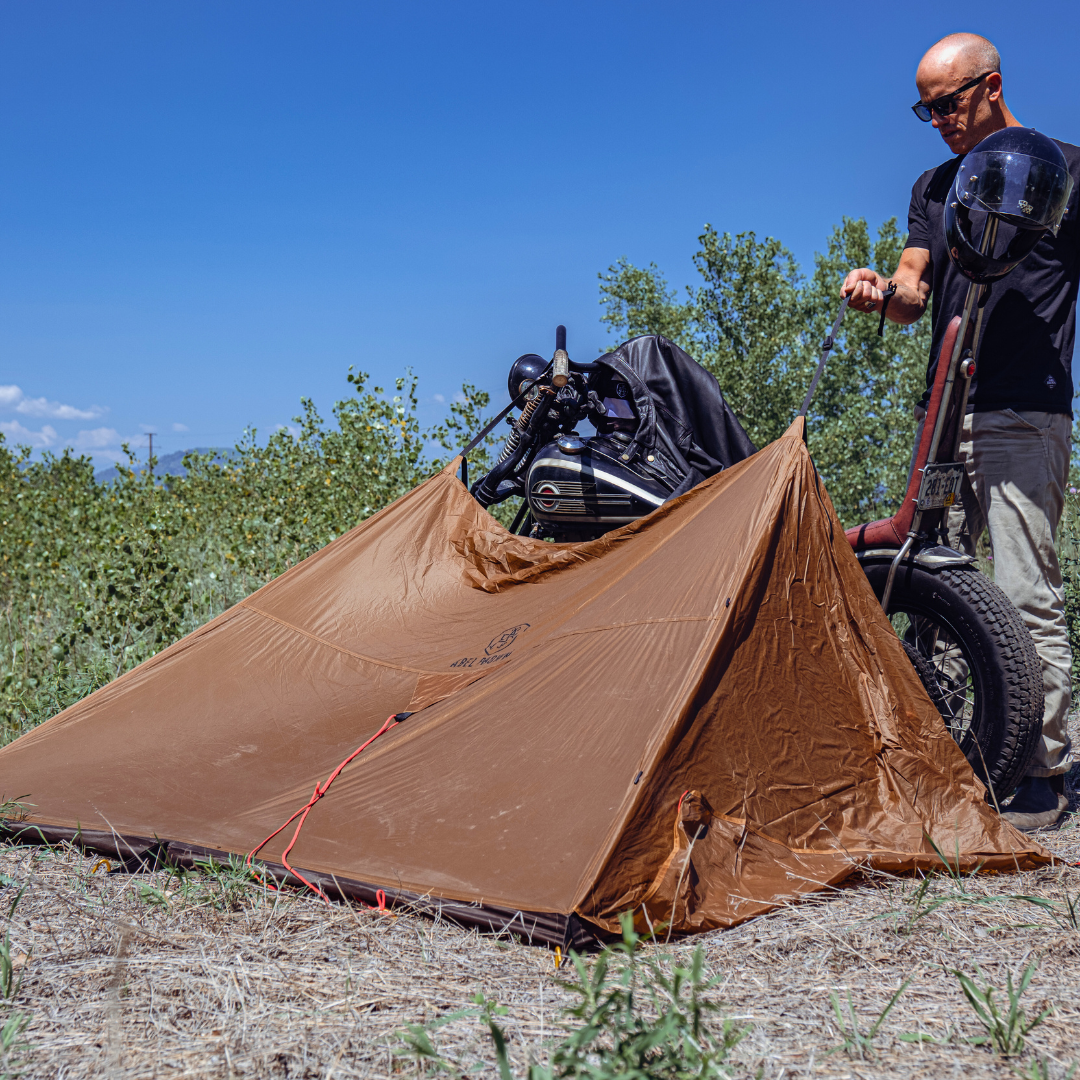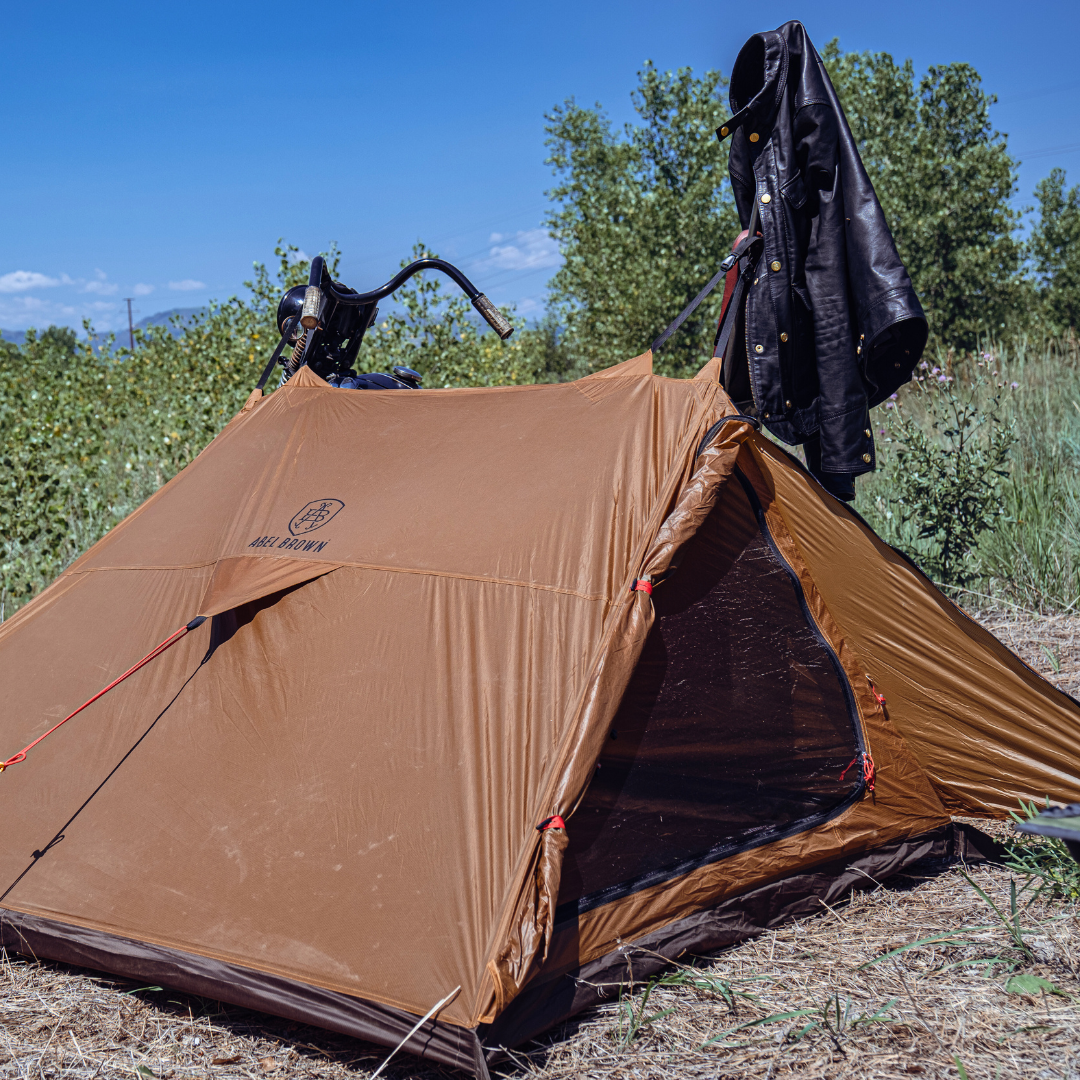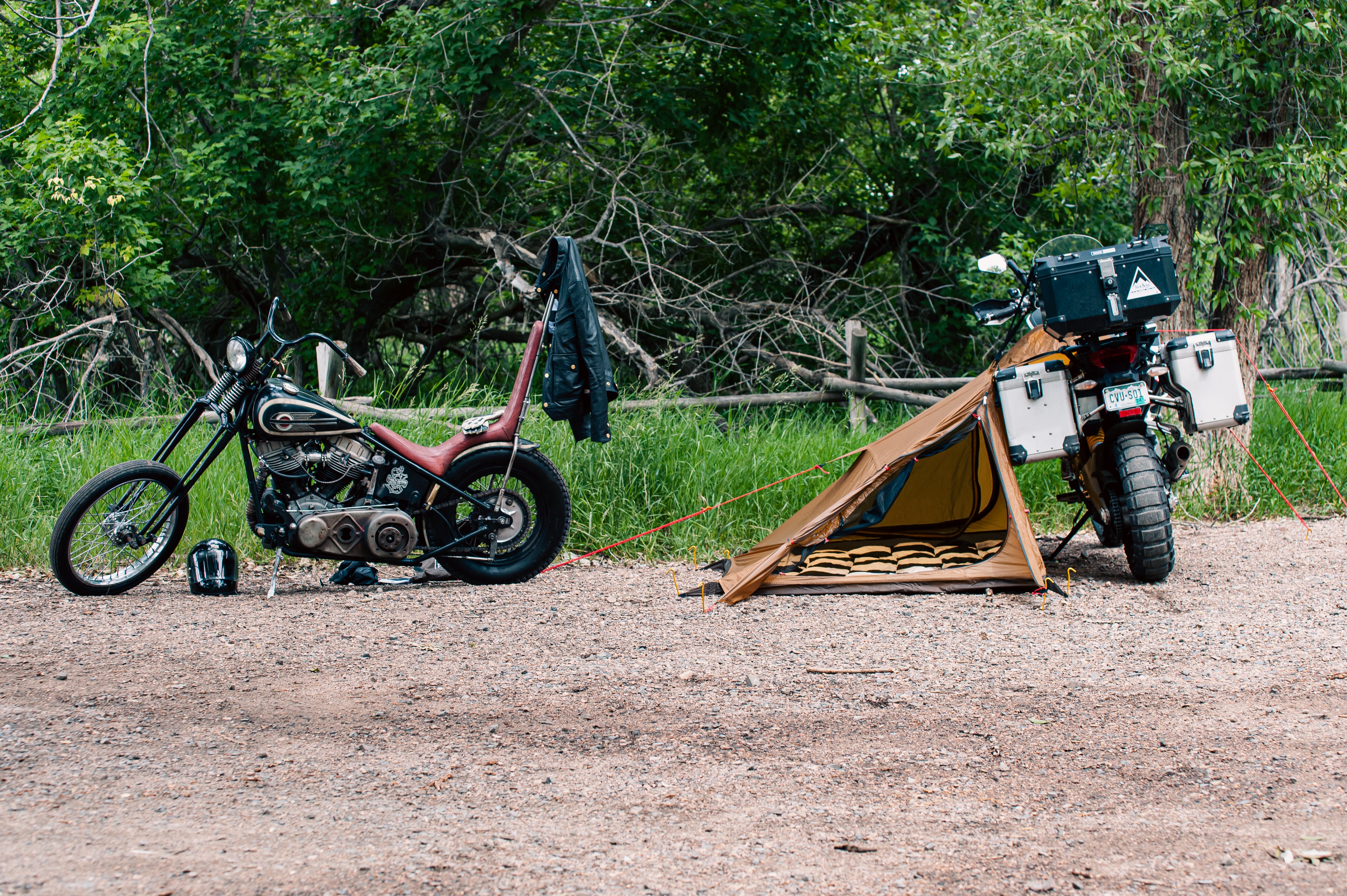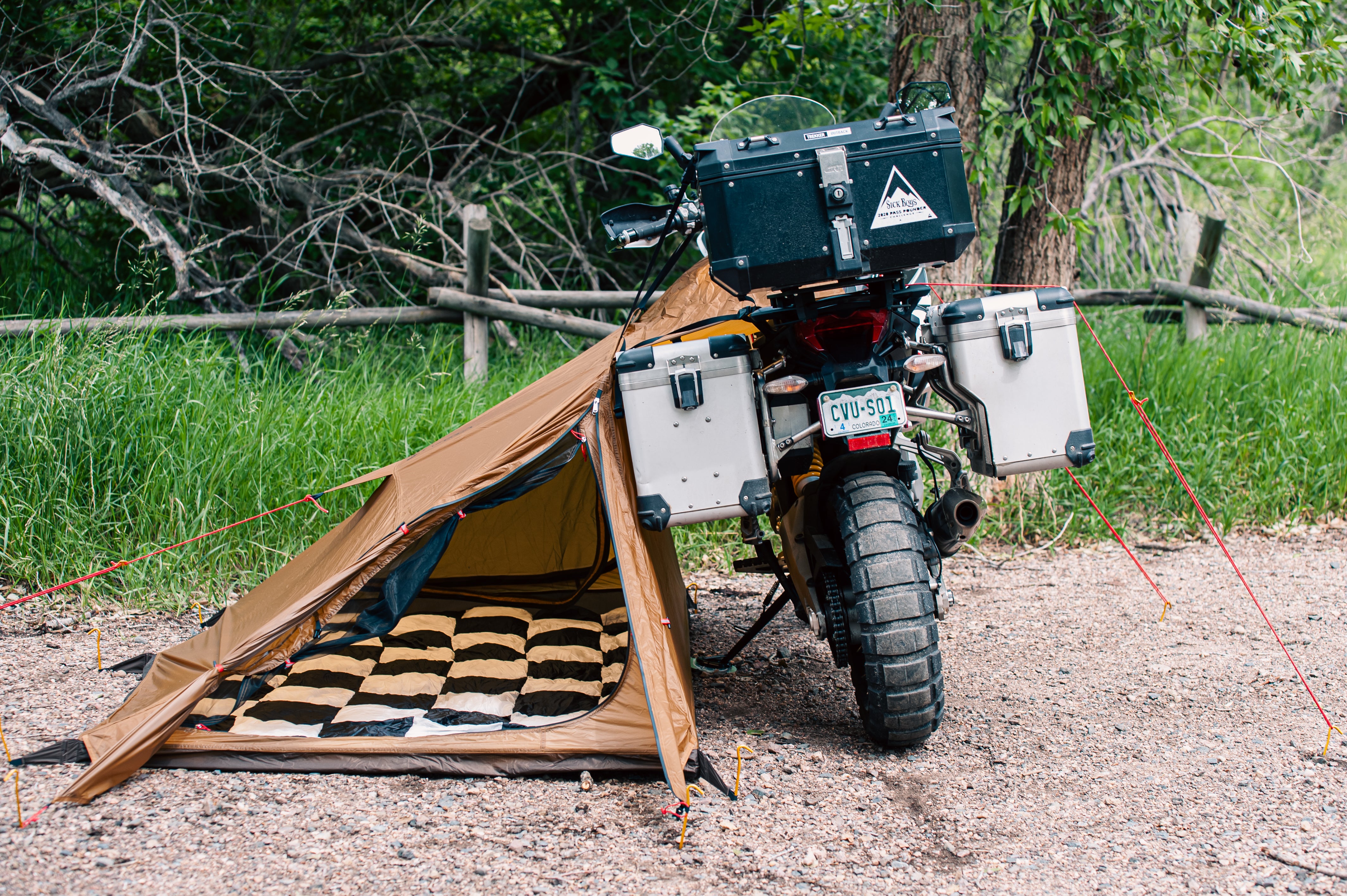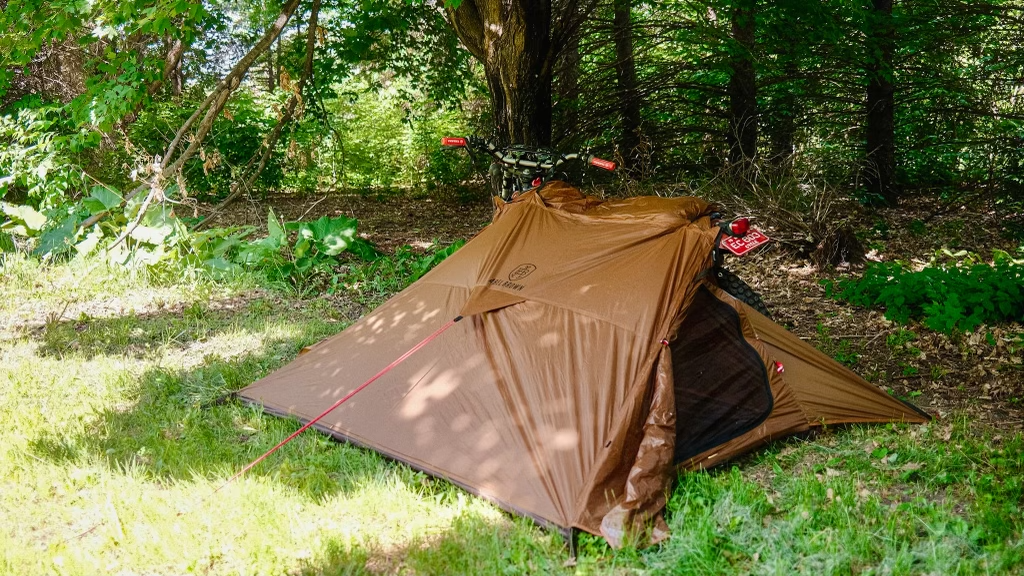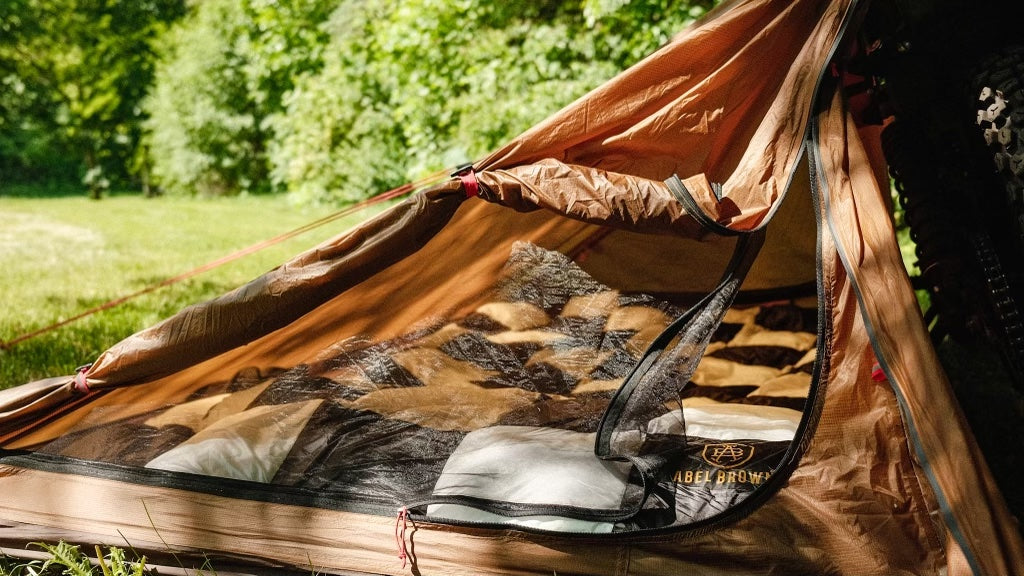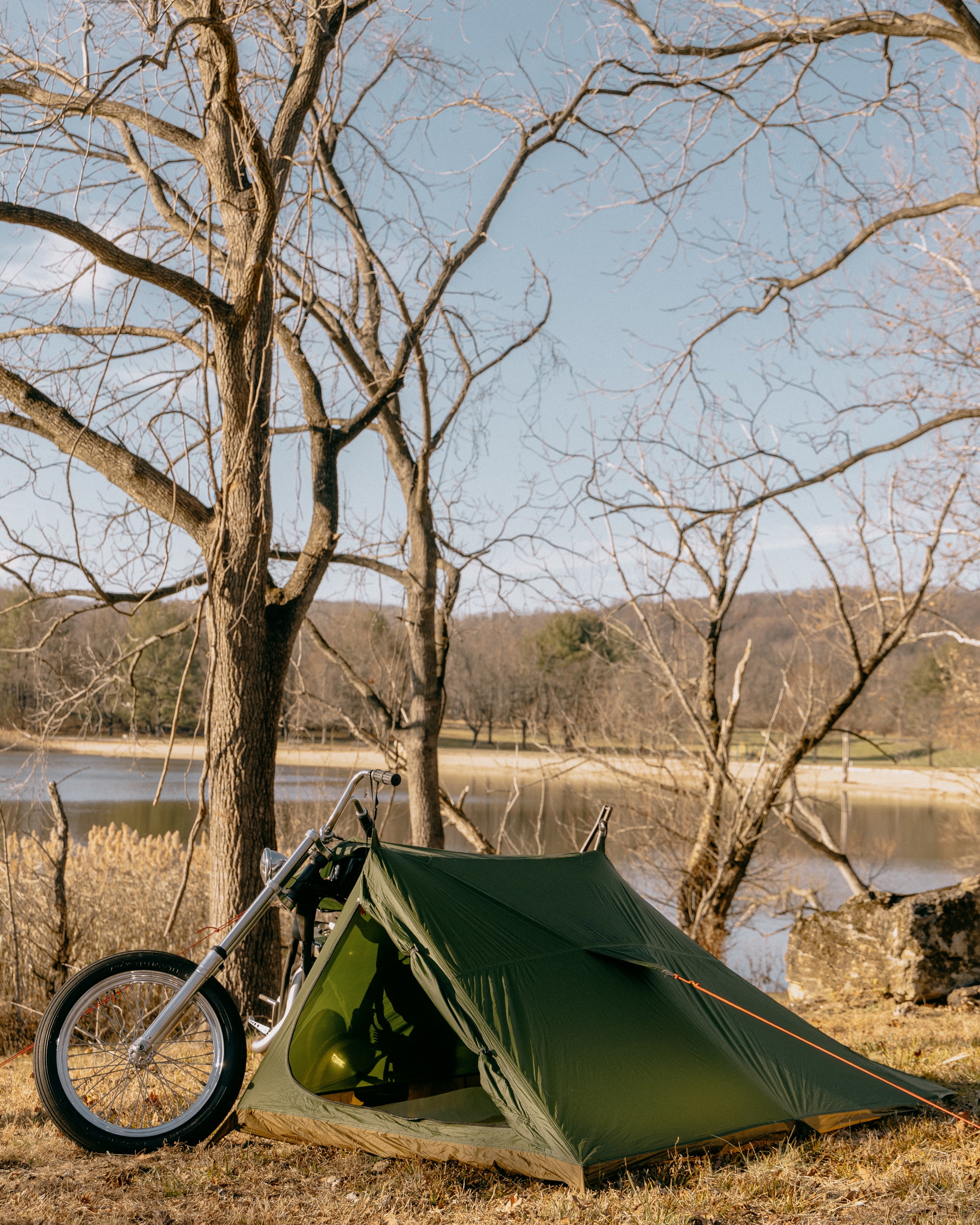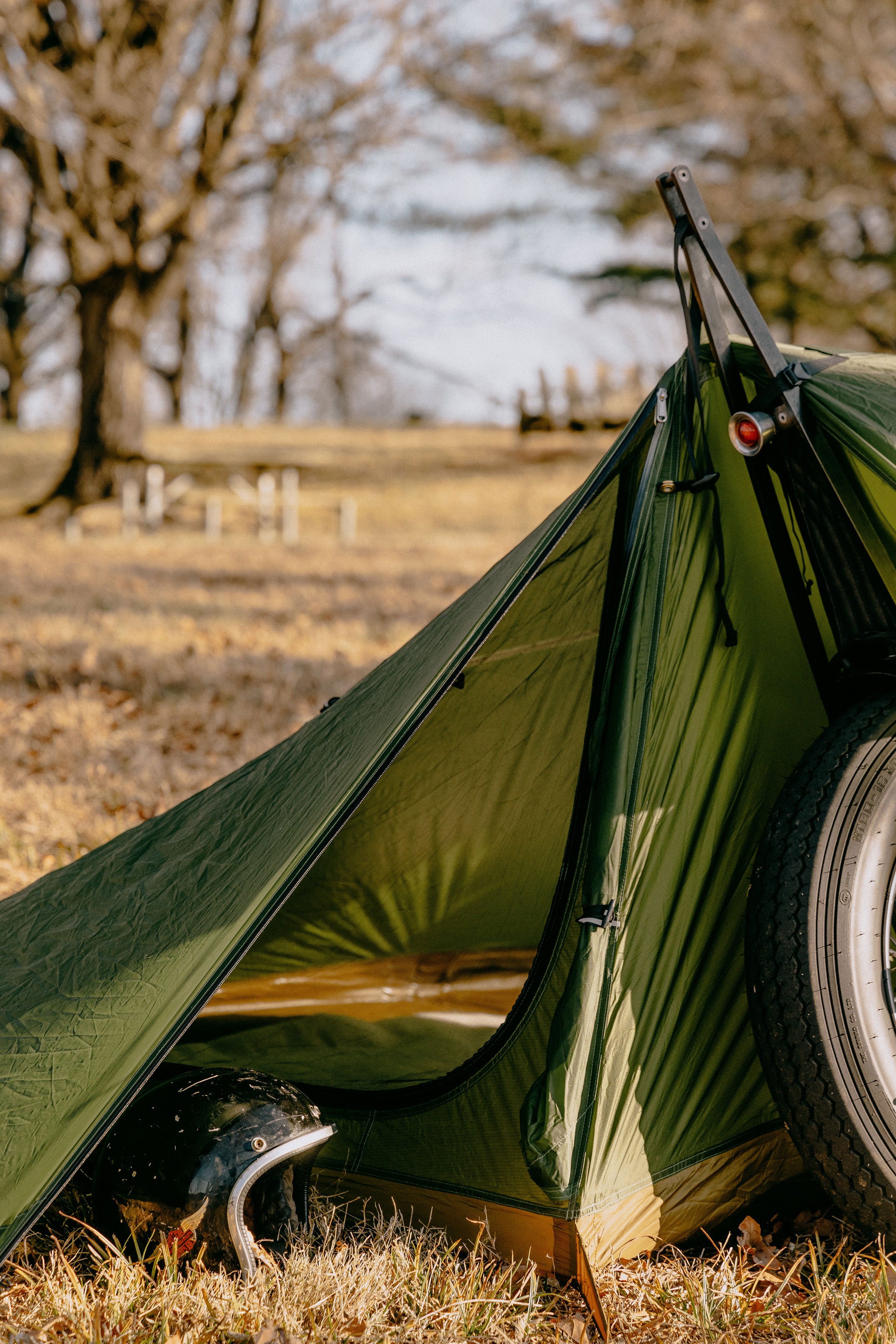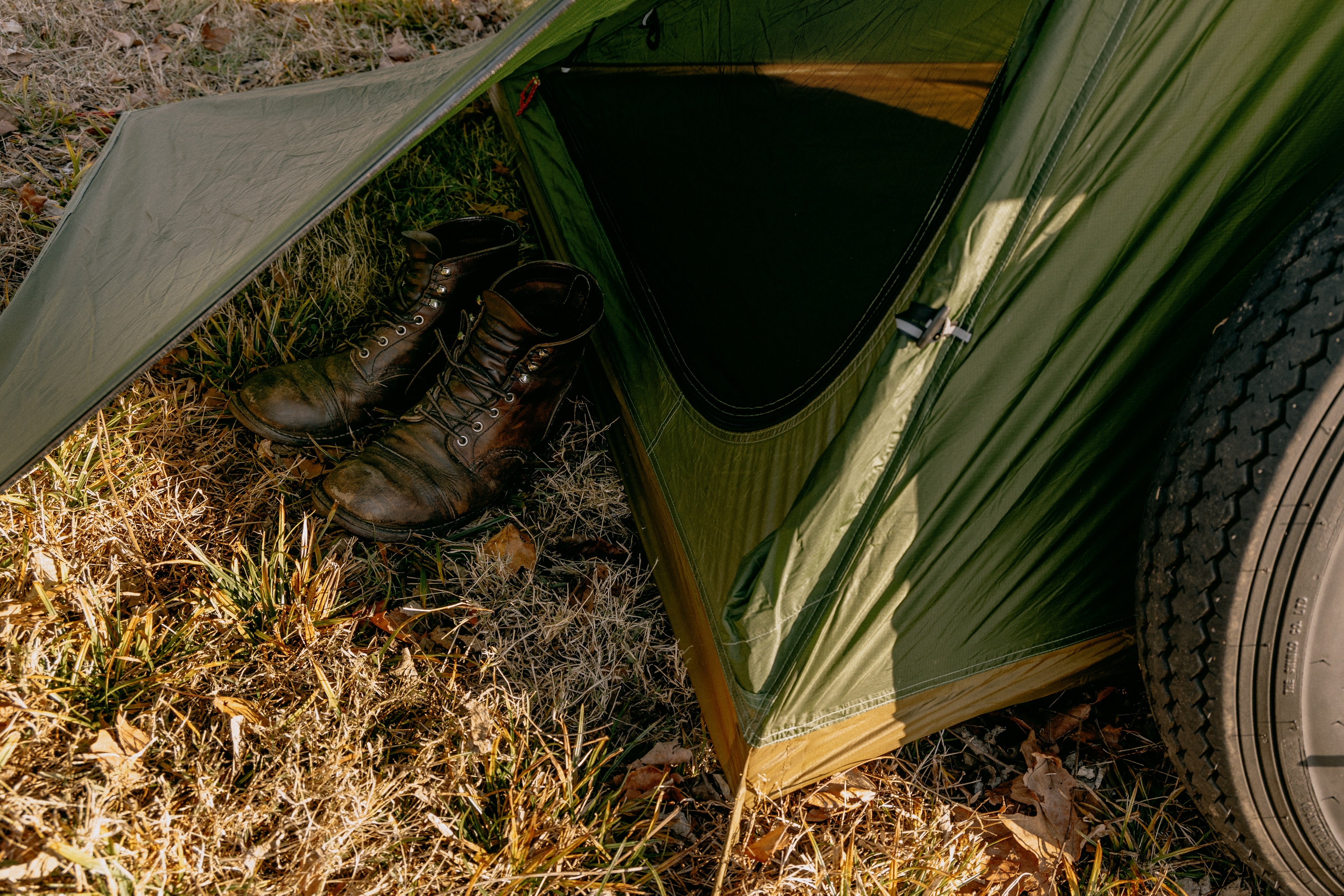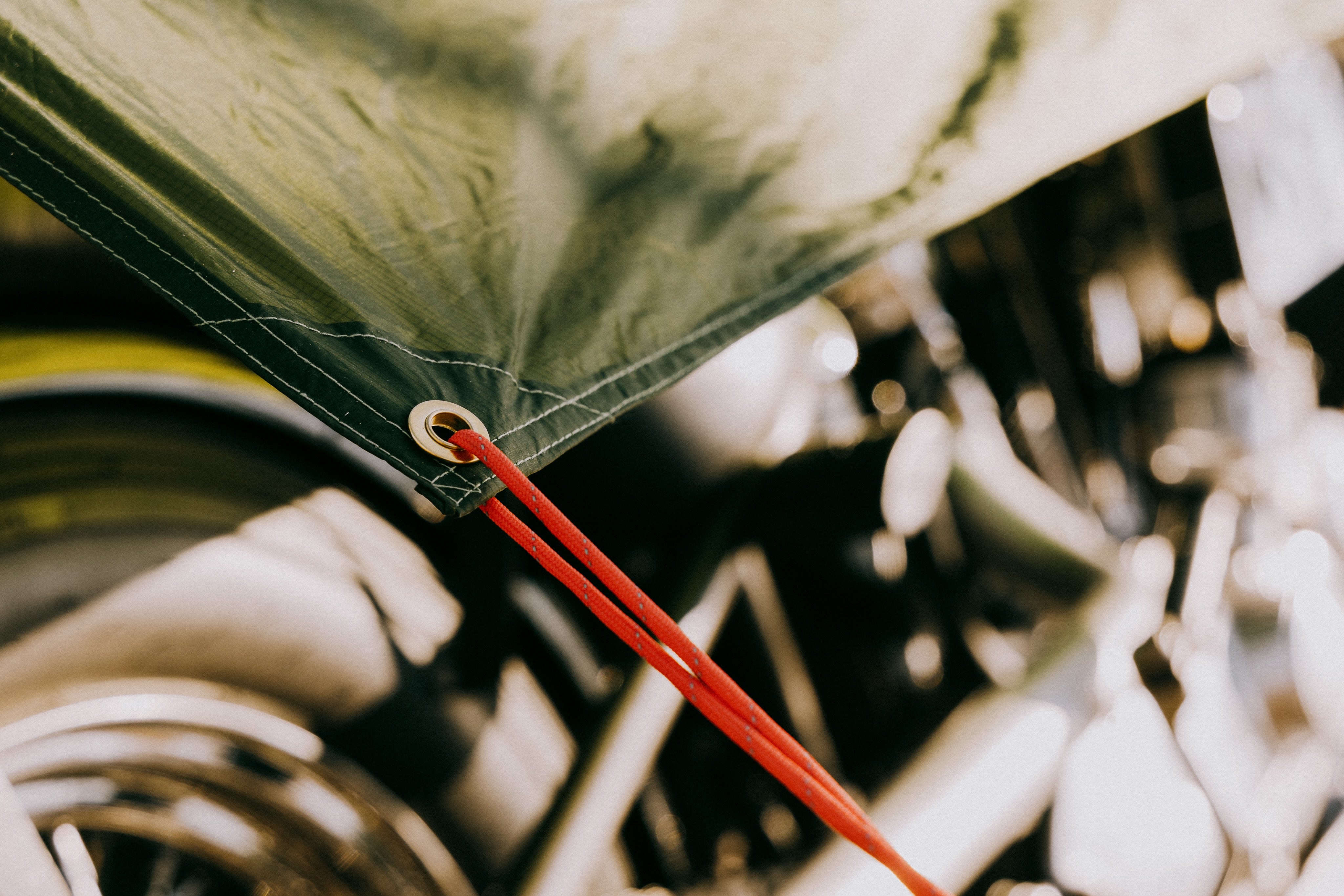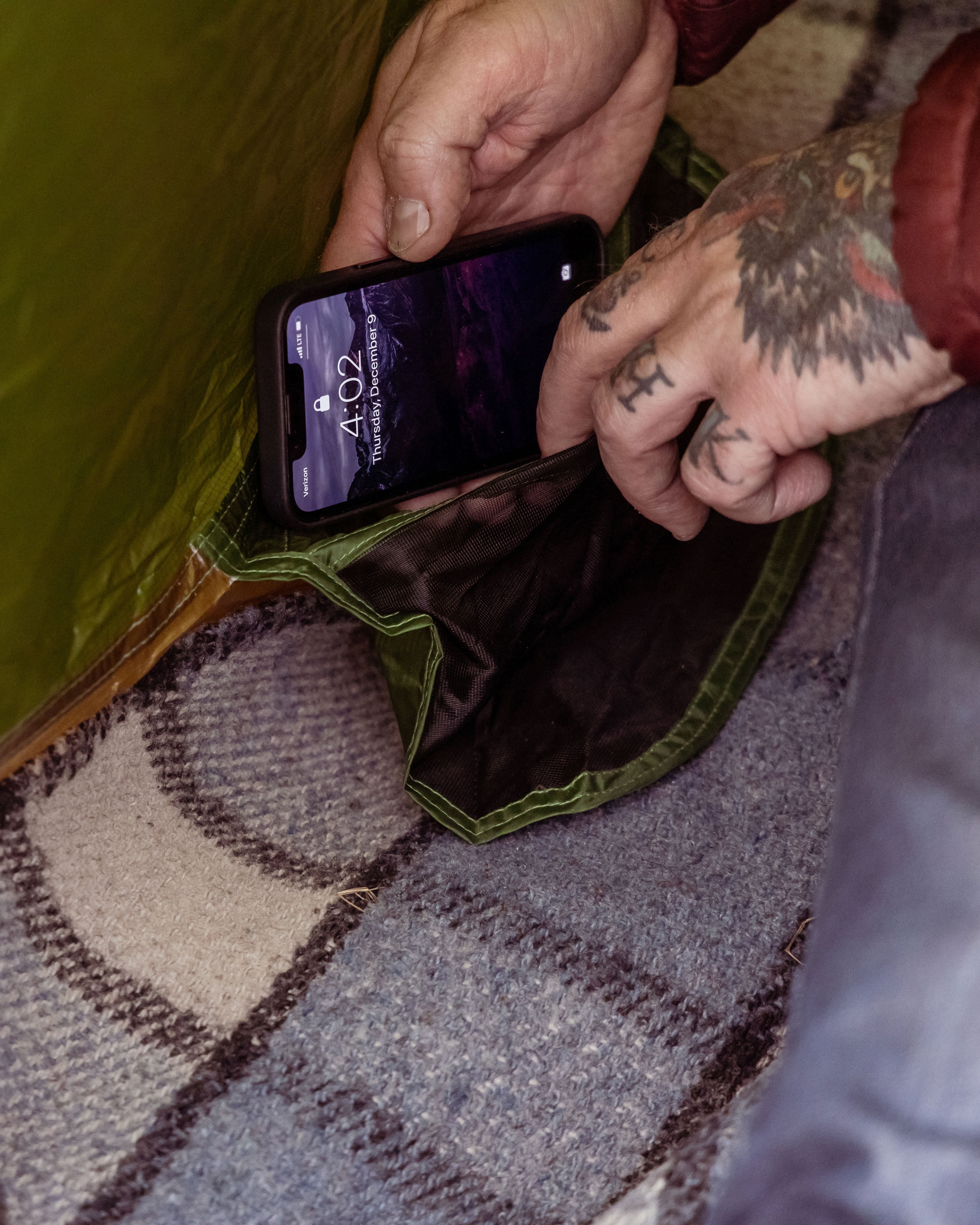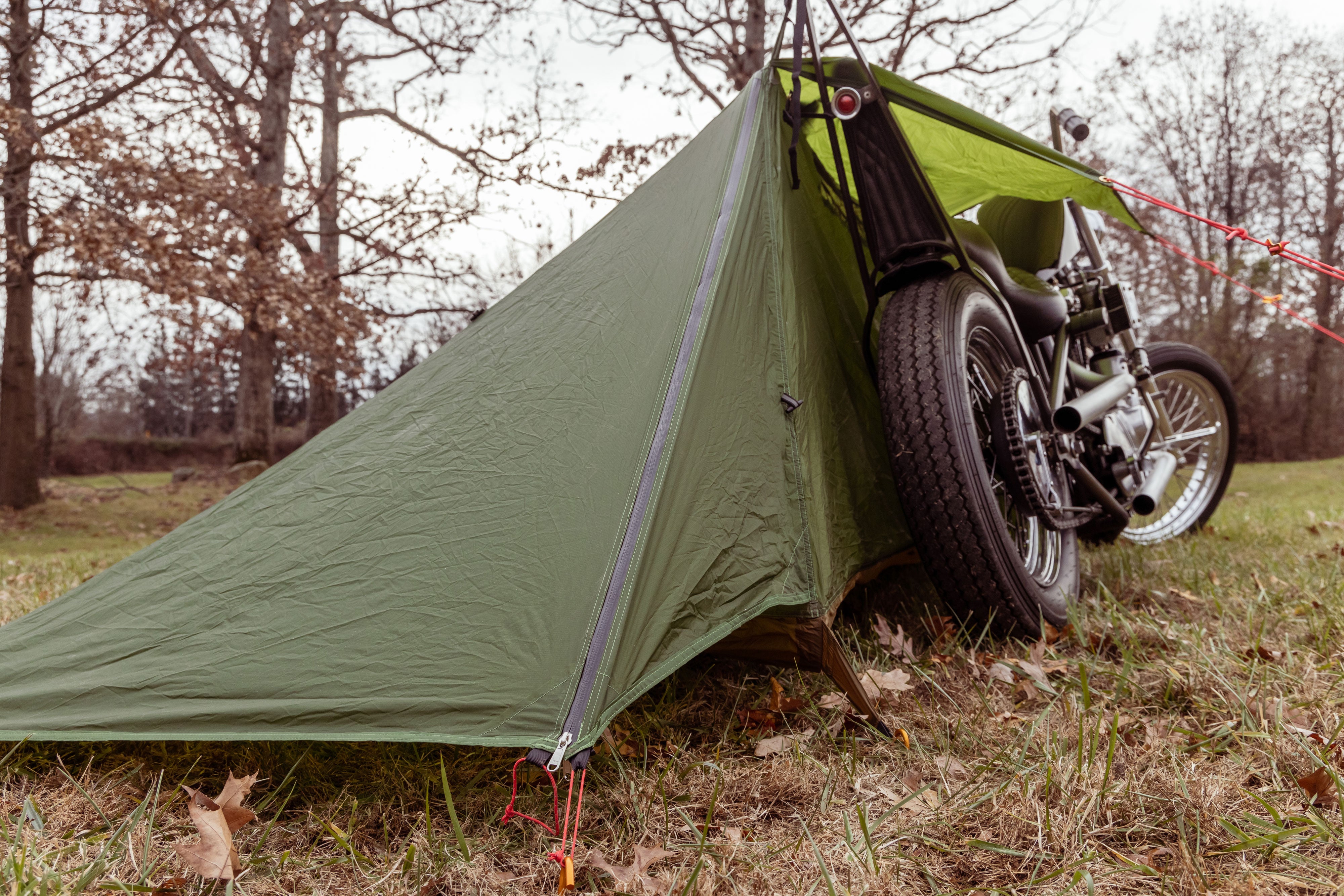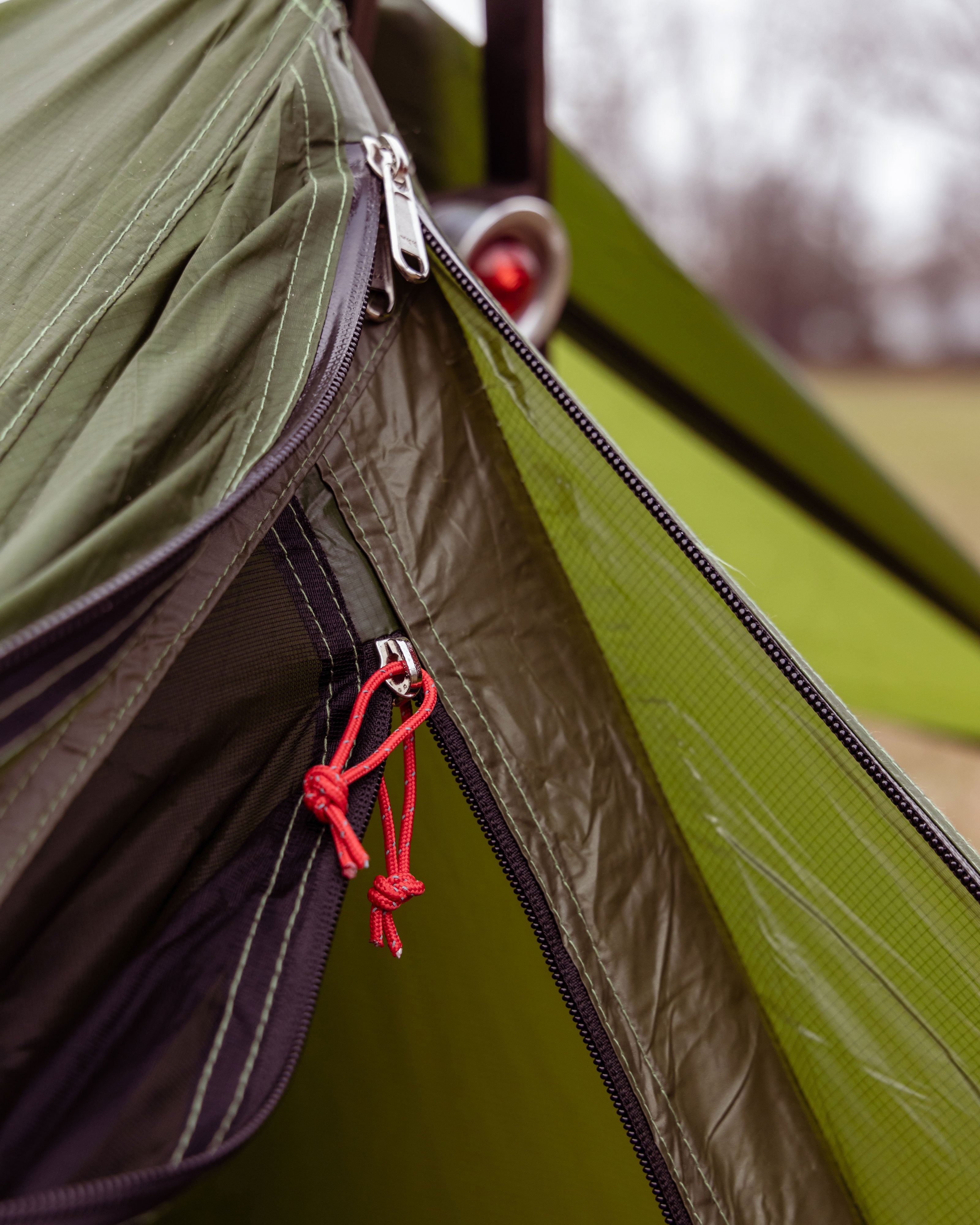 Nomad 4 Motorcycle Tent
FREE SHIPPING ON U.S ORDERS 🇺🇸
 The original pole-less motorcycle tent - accept no limitations.
DOUBLE Water-proof Fabric Treatment
Stash Pockets on the inside
Double Needle Sewing Construction
Wider and Tougher Seam Tape to ensure 100% Waterproof
Inside Floor dimensions: 84" x 42" (7 ft. x 3.5 ft)
Height: 36"
Weight: 3lbs 5oz
Packed Dimensions: 12" x 6" x 6"

Simply the best compact tent option for your motorcycle journey.  Not too big that it weighs you down, and not too small that you can't enjoy some company for a good night's rest.  Abel Brown would like to introduce you to the Nomad 4 tent.
New for the 4th release, we addressed the biggest issue folks have when using a single wall tent - condensation build-up.  We have now created a vestibule on one side of the tent, protecting you from the elements, but allowing airflow to come in and flush out the humid air inside your tent through the long vent found at the crown of the tent.  This creates a stove pipe effect, bringing cooler air down low and hot air out the top.  It also gives you a great place to store your boots without tracking any dirt inside your tent.  
The Nomad 4 also is compatible with our Nomad Tent poles for those who seek a campsite away from their bike, want to keep their bike upright while exploring the area on their bike, or use the tent when you're without your bike.
The Original Pole-less Moto Tent
Our 4th Generation Release of the Nomad Tent, Get yours before they sell out again.
Sold Out 3X Already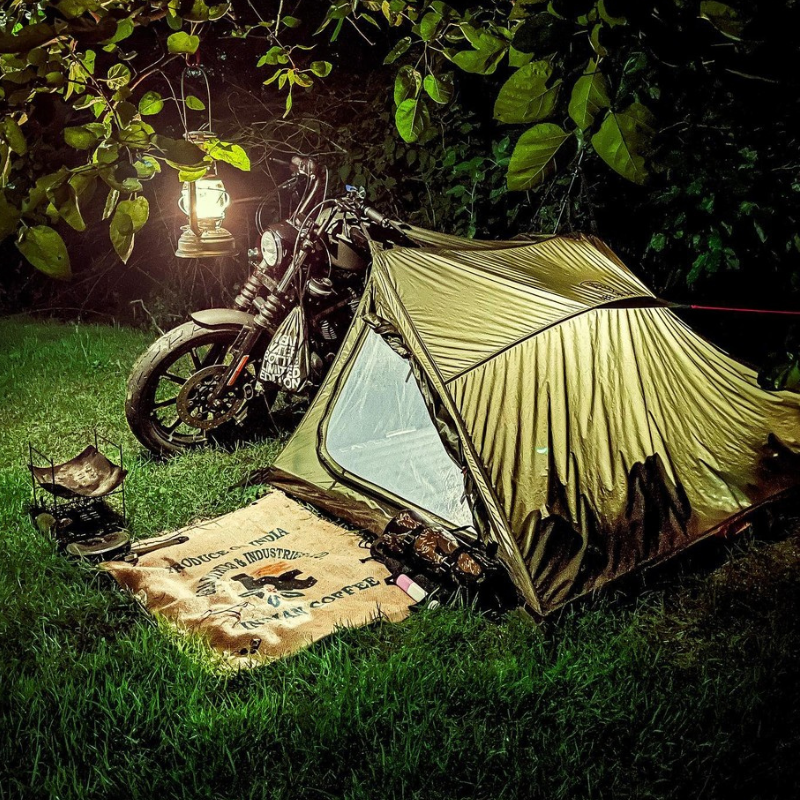 Truly The Most Incredible Tent I've Owned
I ride a variety of bikes, whether it's dirt or pavement I have my Nomad 4 Tent on all my trips. It sleeps 2 comfortably and I'm 6'5. You will not regret purchasing this tent. It even has poles you can add for those camp outs where you're there for multiple nights.
- Nick Rogers, Aug 24th, 2023 Rating: ★★★★★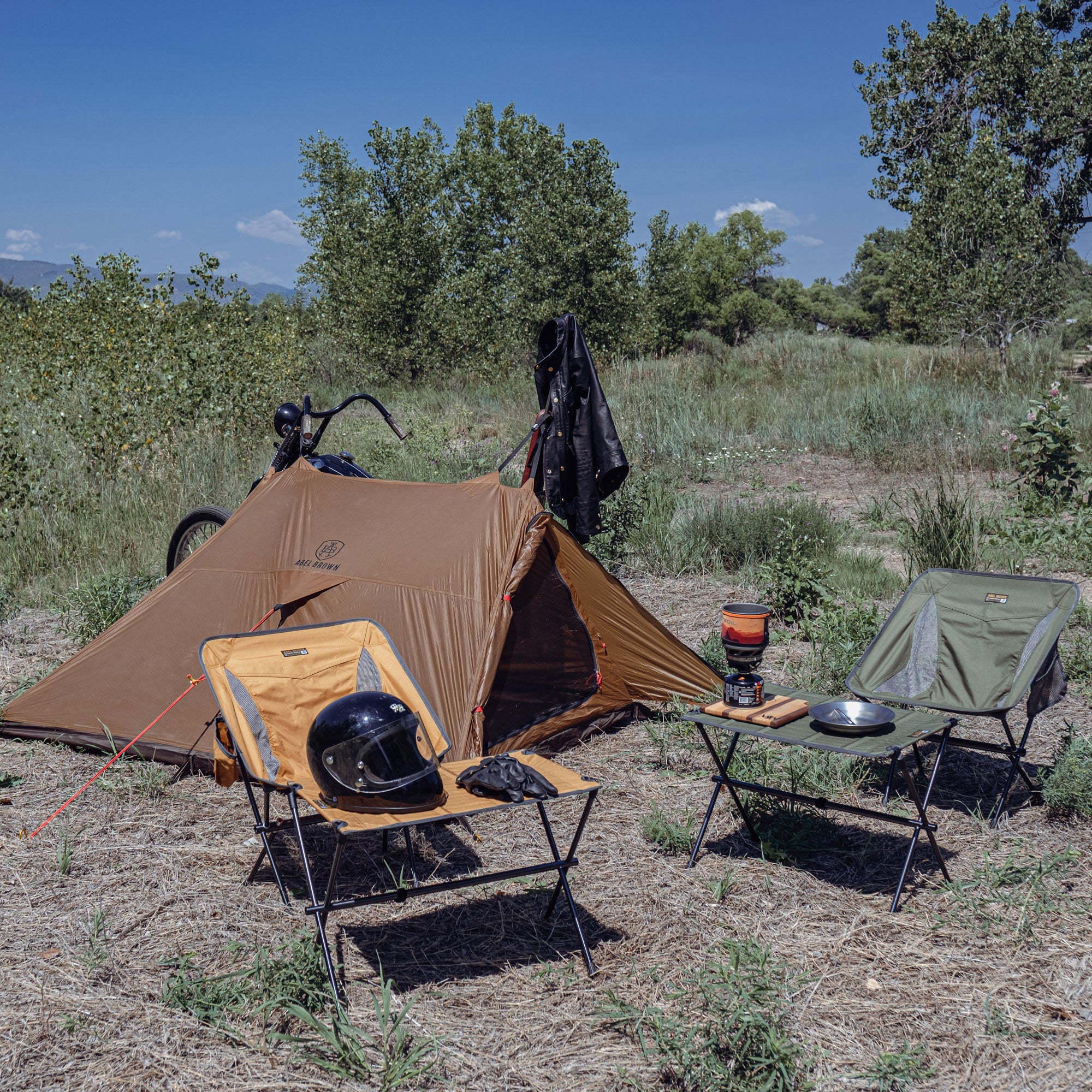 Order Yours Today
Are You Ready To Experience The Nomad 4?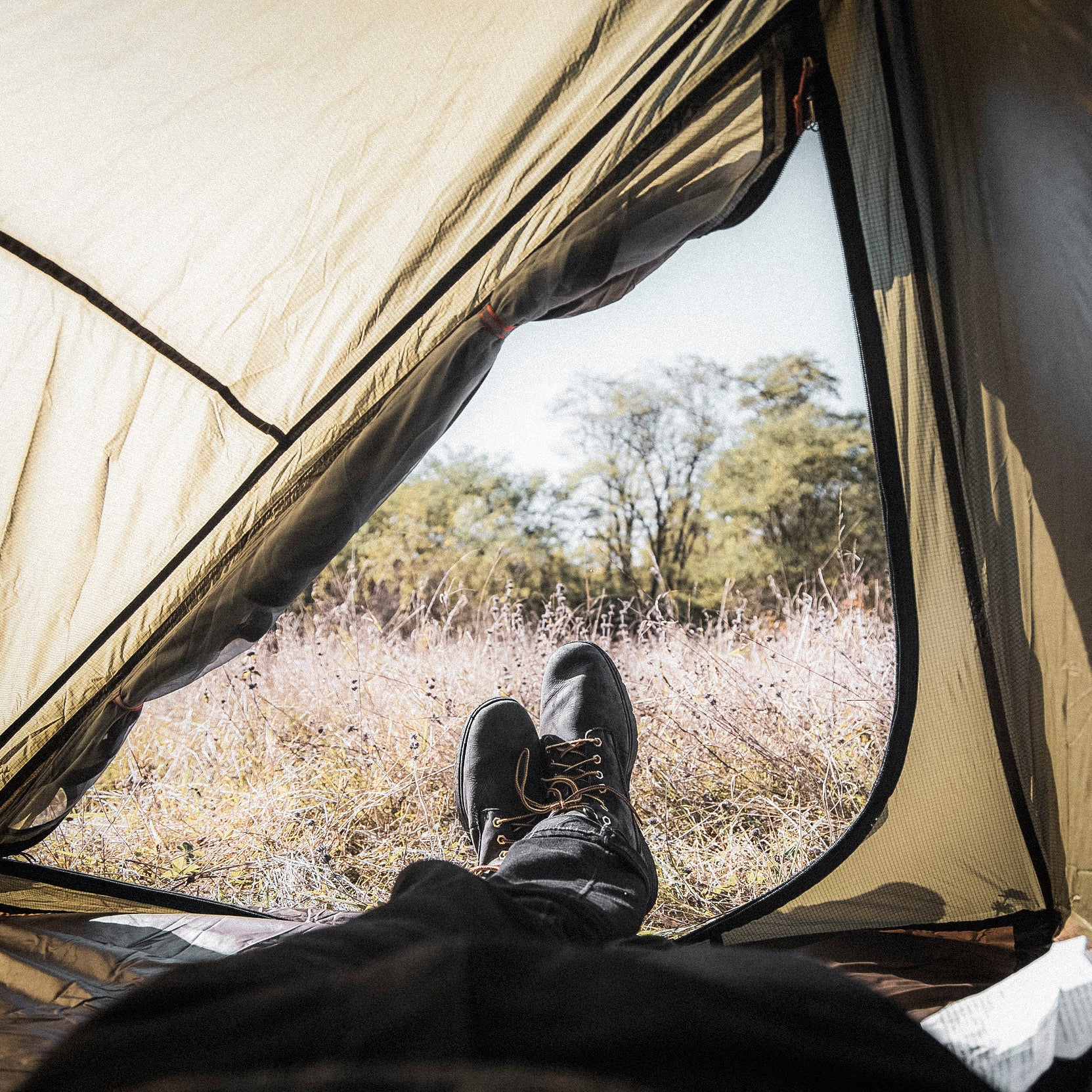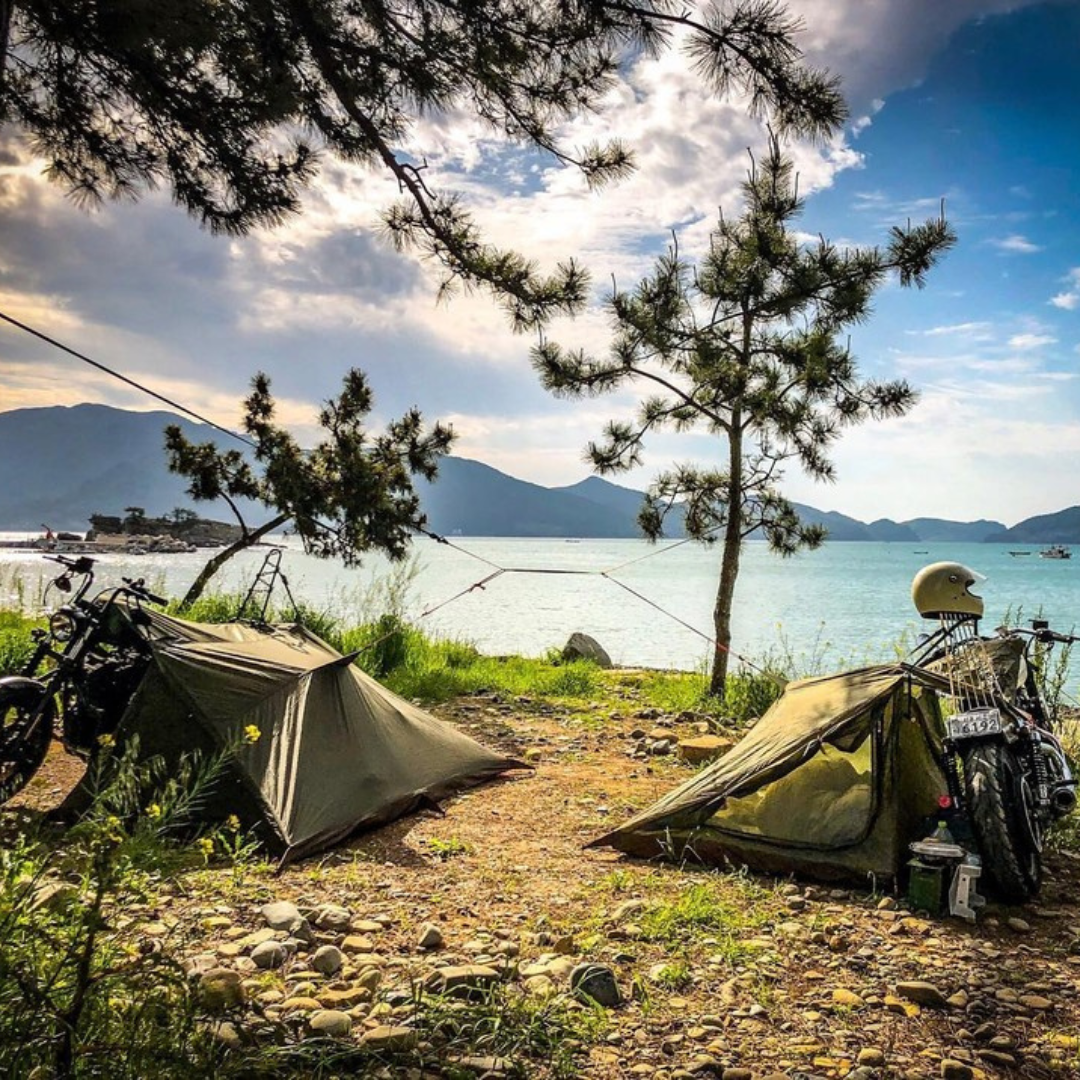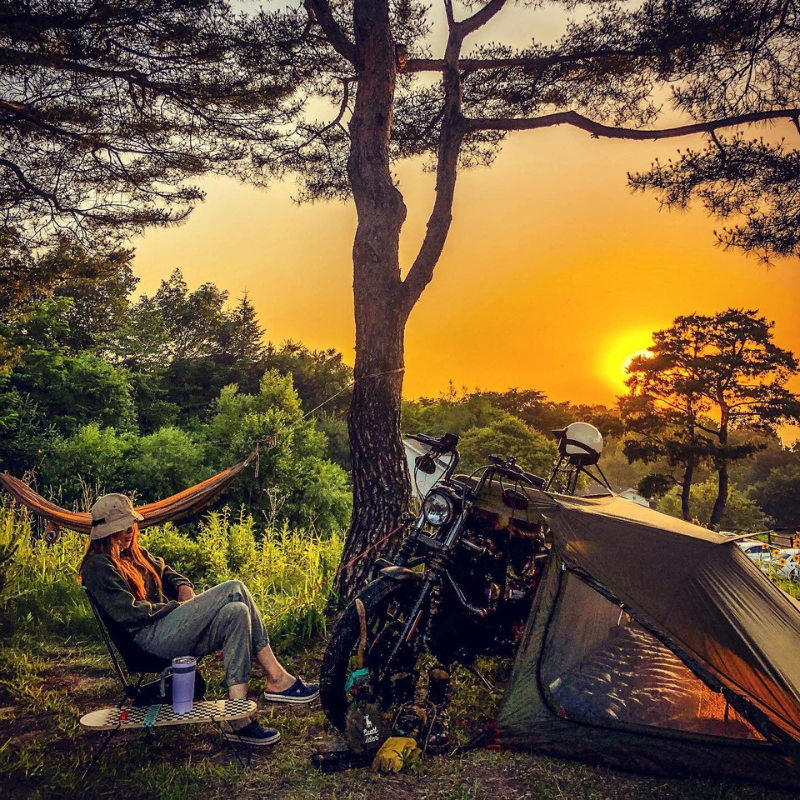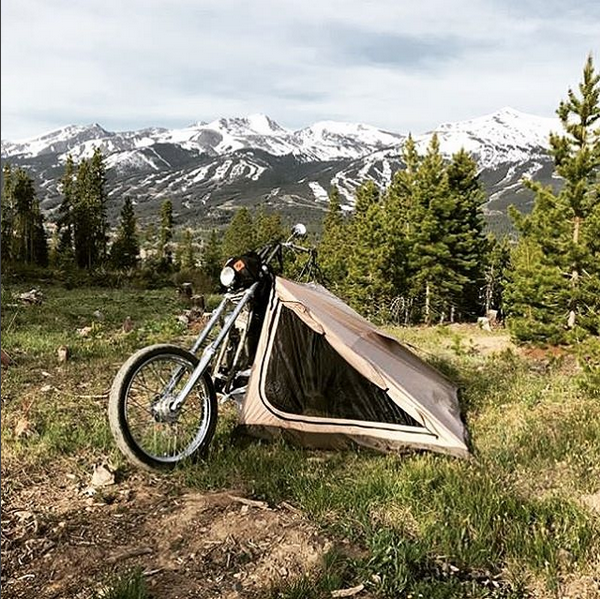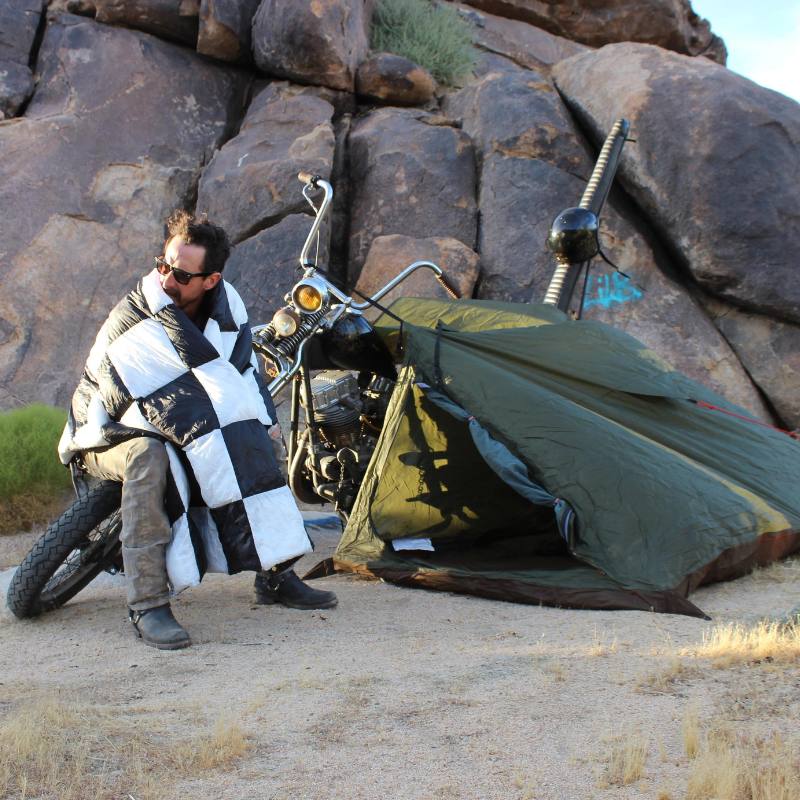 Most Common Questions We Get.
The tent is extremely waterproof, DOUBLE Water-proof Fabric Treatment & canvas has been a trusted material for the outdoors for many years.
Set up and pack down can both be done in 5 minutes or less.
You won't have any problem if you choose your ground carefully and use the kickstand plate & flat piece of wood or rock if needed.
Also take into consideration wind direction and any low hanging branches on nearby trees that may be a risk to you and your bike.
We haven't heard of it happening in the 10 years we've been making this tent.
No. The Nomad Tent does not need the bike at all. We have poles that allow for a campsite away from the bike.