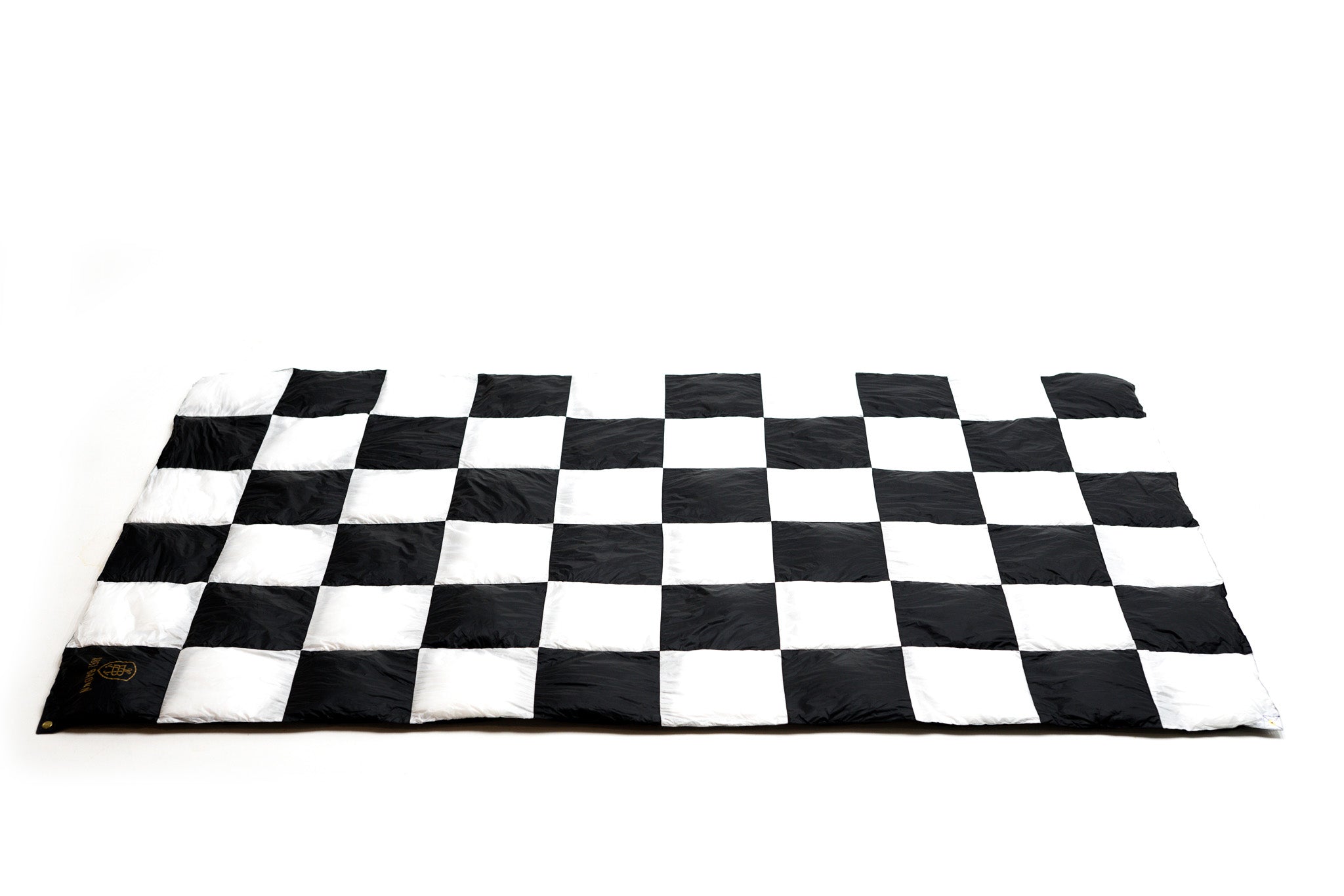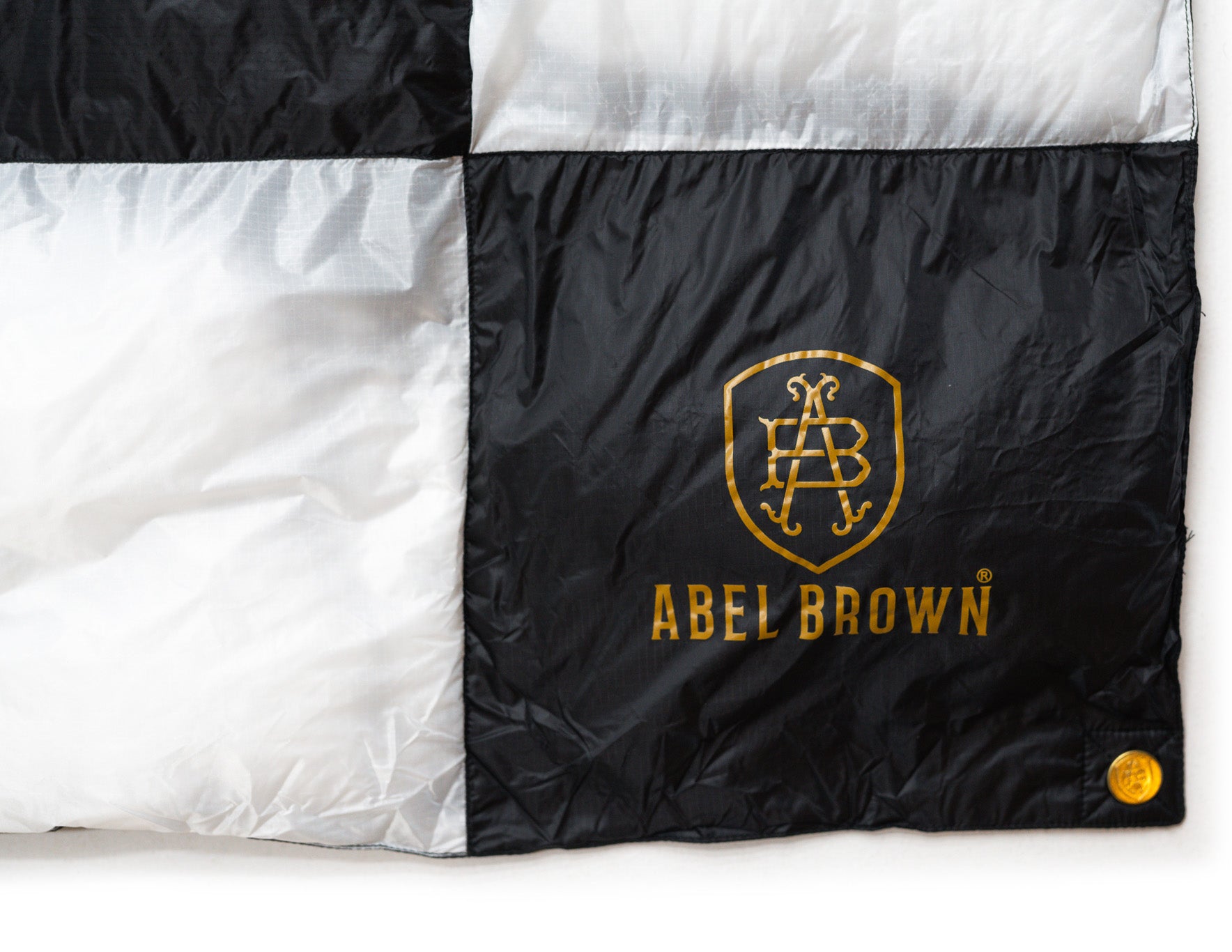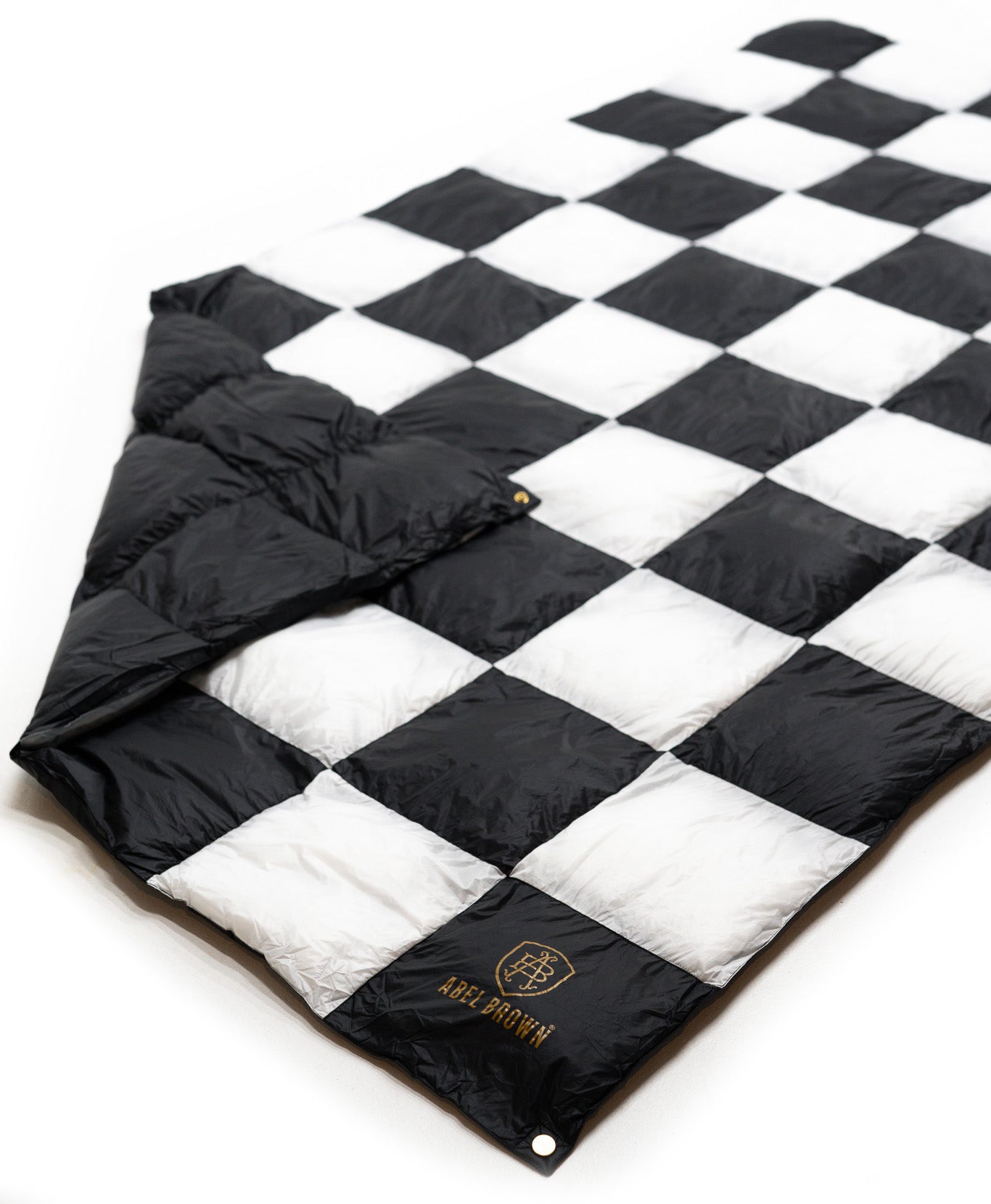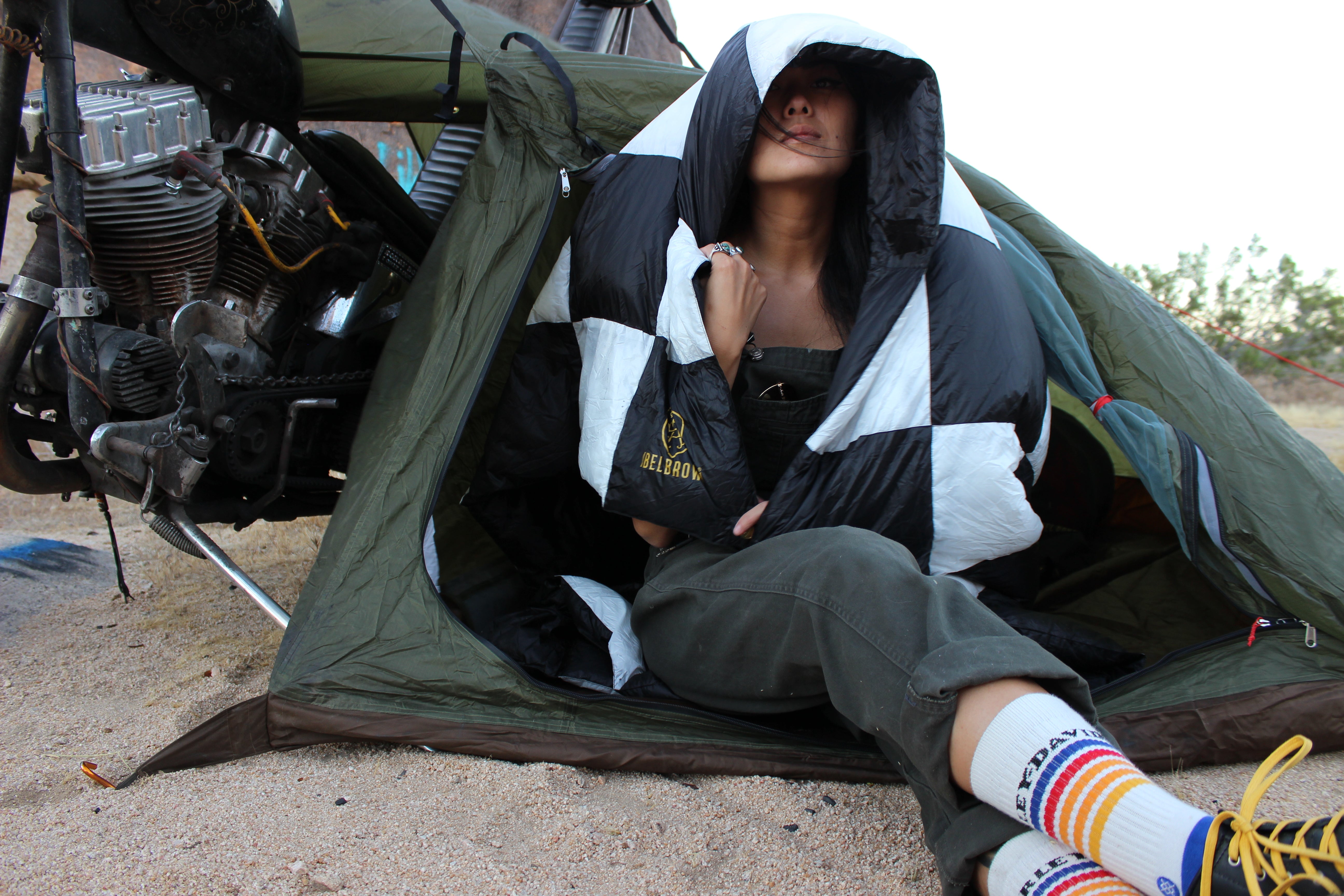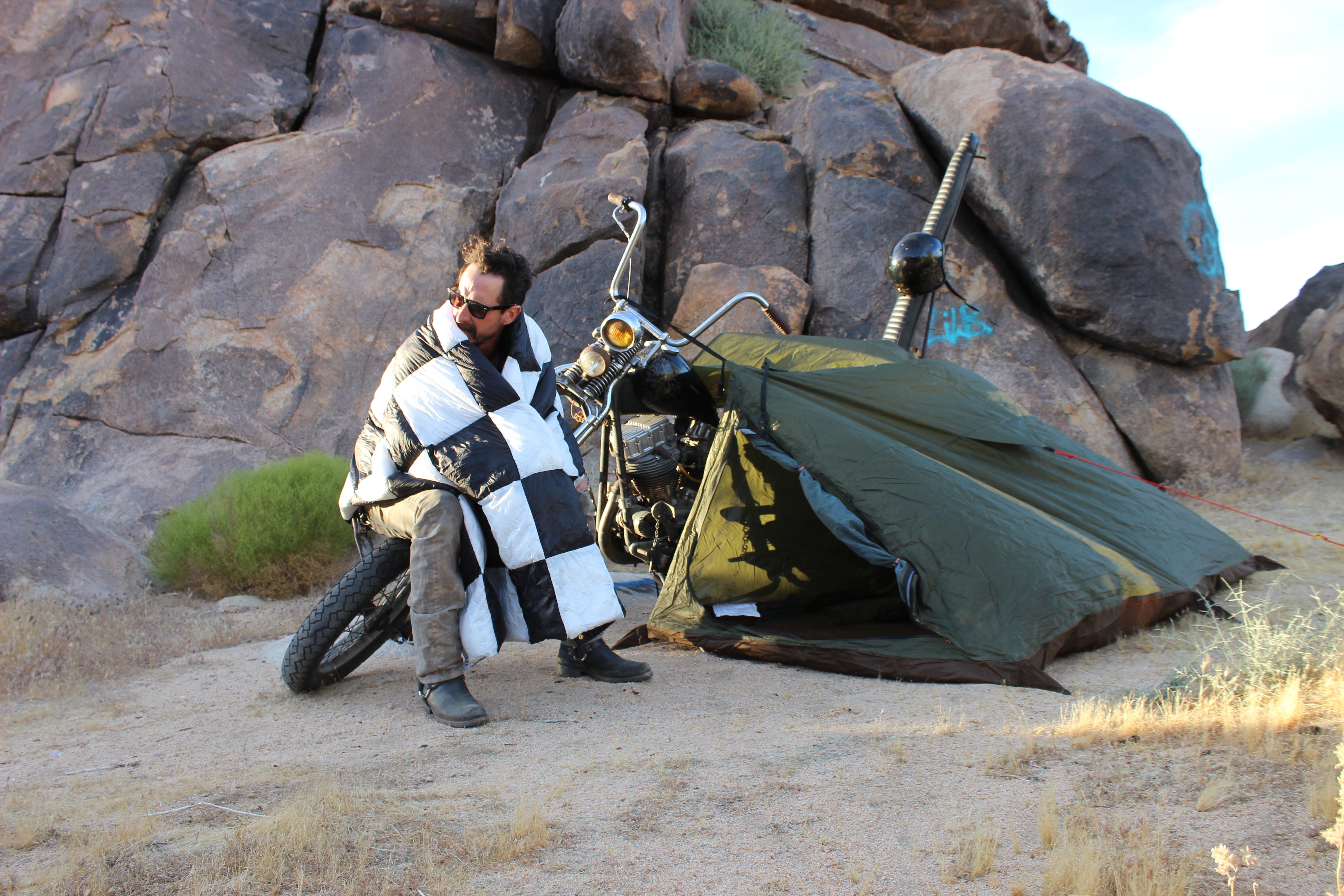 Alpha Camp Blanket
When it's time to crash, make sure your tent feels like a cozy home to get a good night sleep before another day pounding the pavement.  When a full heavy big sleeping bag is overkill, the Alpha Blanket is perfect to keep you warm and cozy on the chilly nights.  With snaps at all corners you can even wrap it around you, or snap yourself up like a taco.  
Made with our engineered Synthetic down, it has great puffy loft, and dries much quicker then down in case it ever gets wet.  It also compresses down nice and tight just like down and unlike other synthetic sleeping bags or blankets.  
Limited availability.
Weight: 1lb, 6oz.
Full Size: 80" x 51"
Compressed size: 8" long, 6" diameter