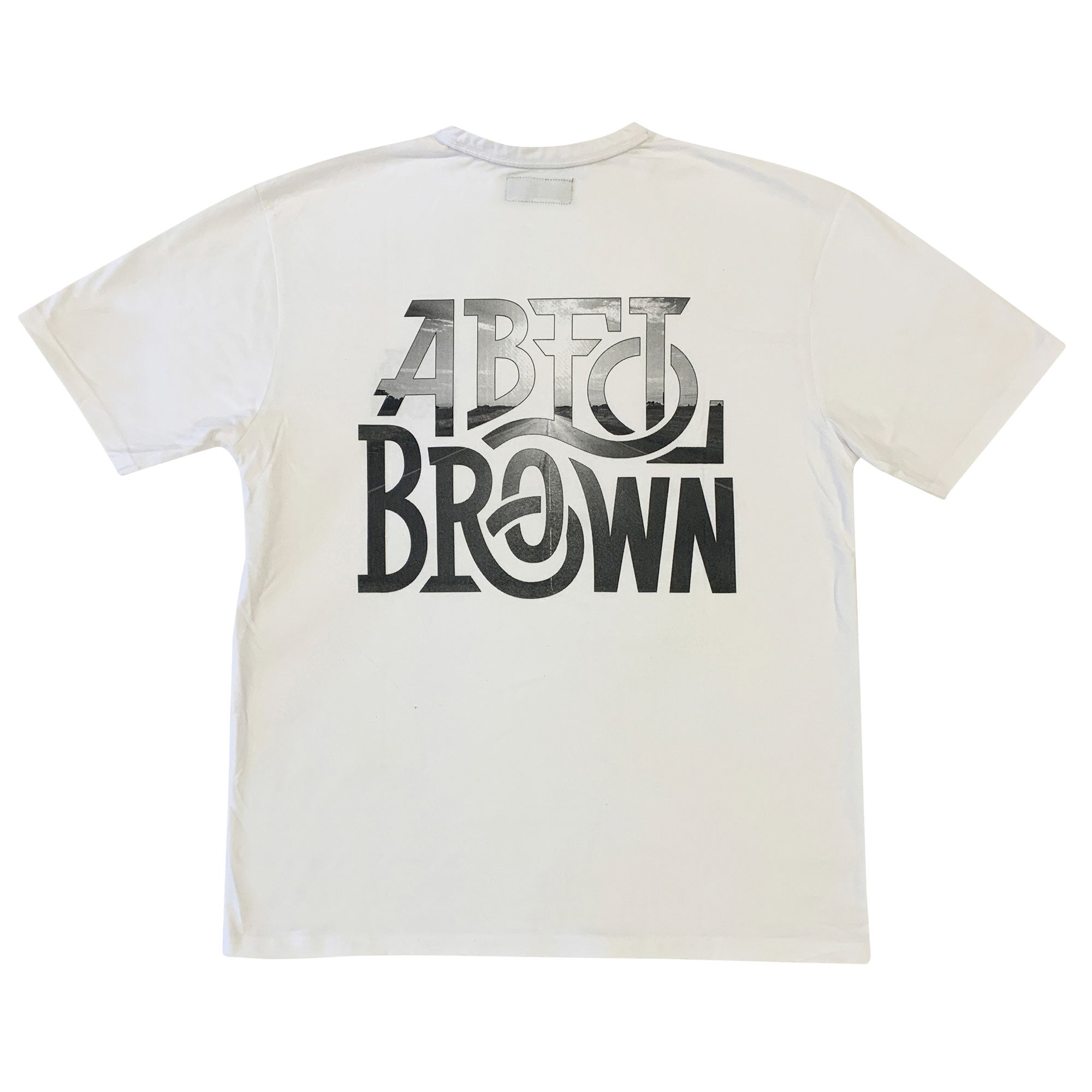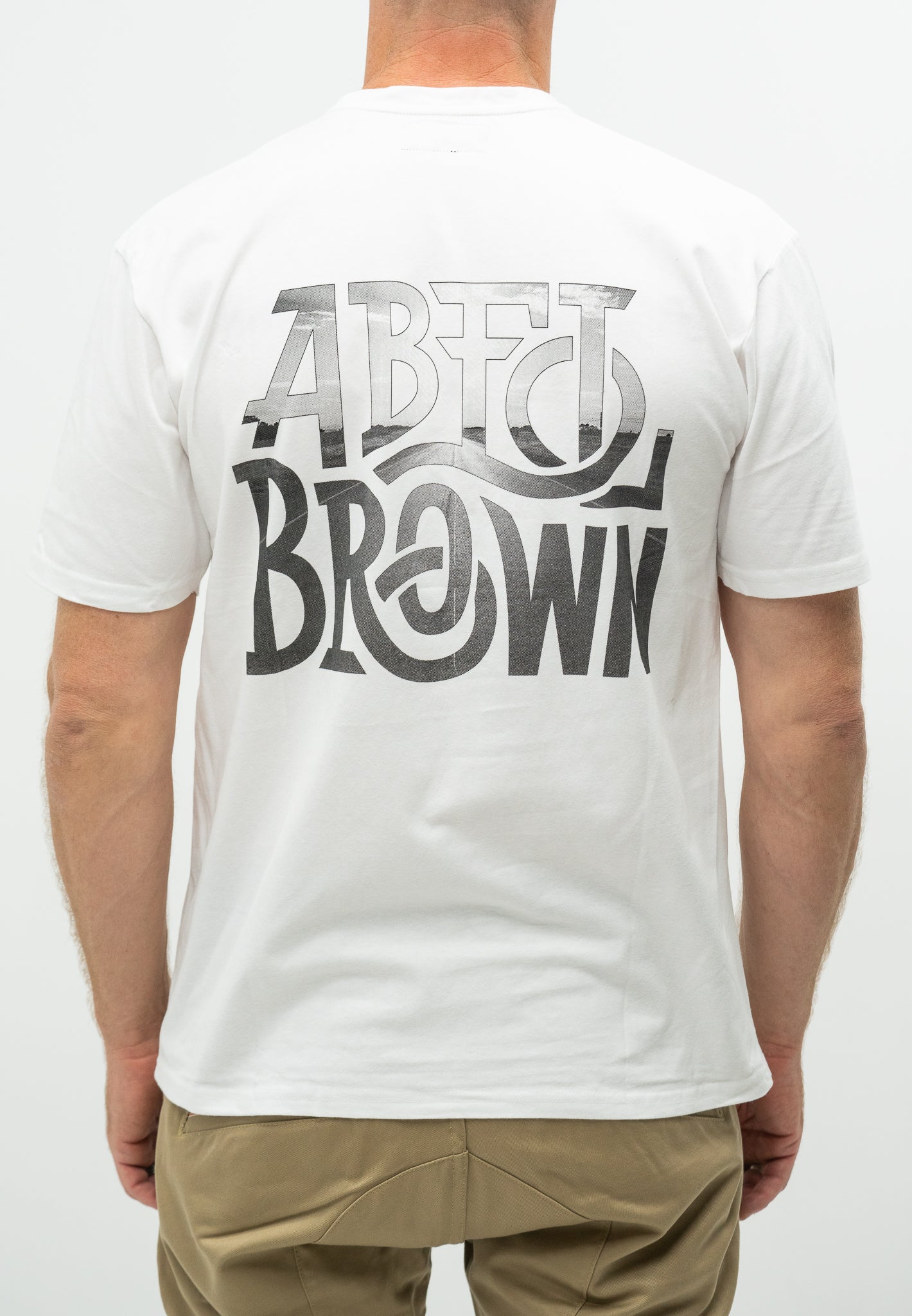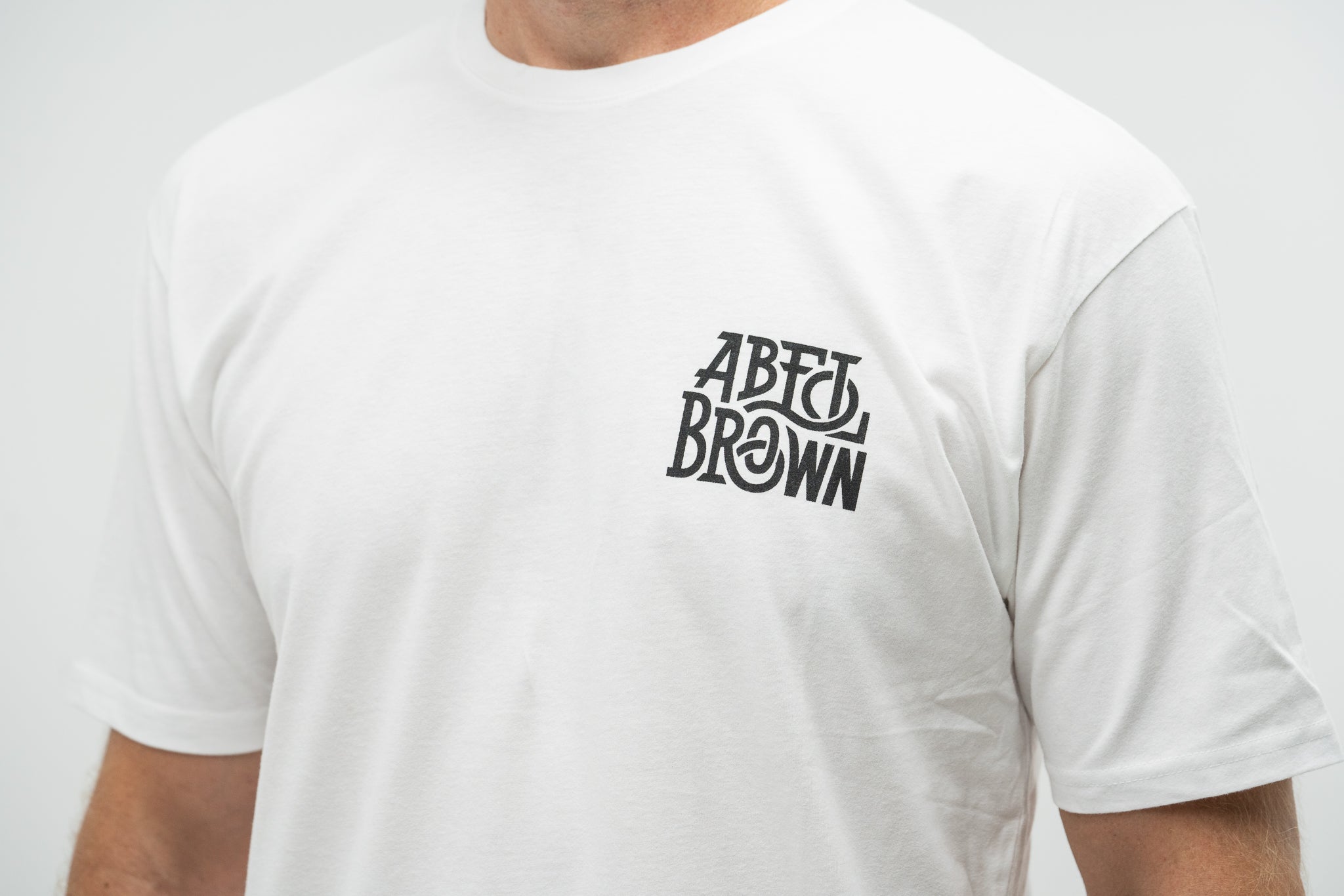 Abel Brown Stretch Tee - White
As the day rolls on, and the light starts closing in, the stretch of road ahead is all we see.  Becomes a second sight.
New AB script logo, with the stretch of road we are all very familiar with, cropped inside.
These shirts are printed on our 100% organic cotton premium tee that is destined to be your favorite shirt in your closet.